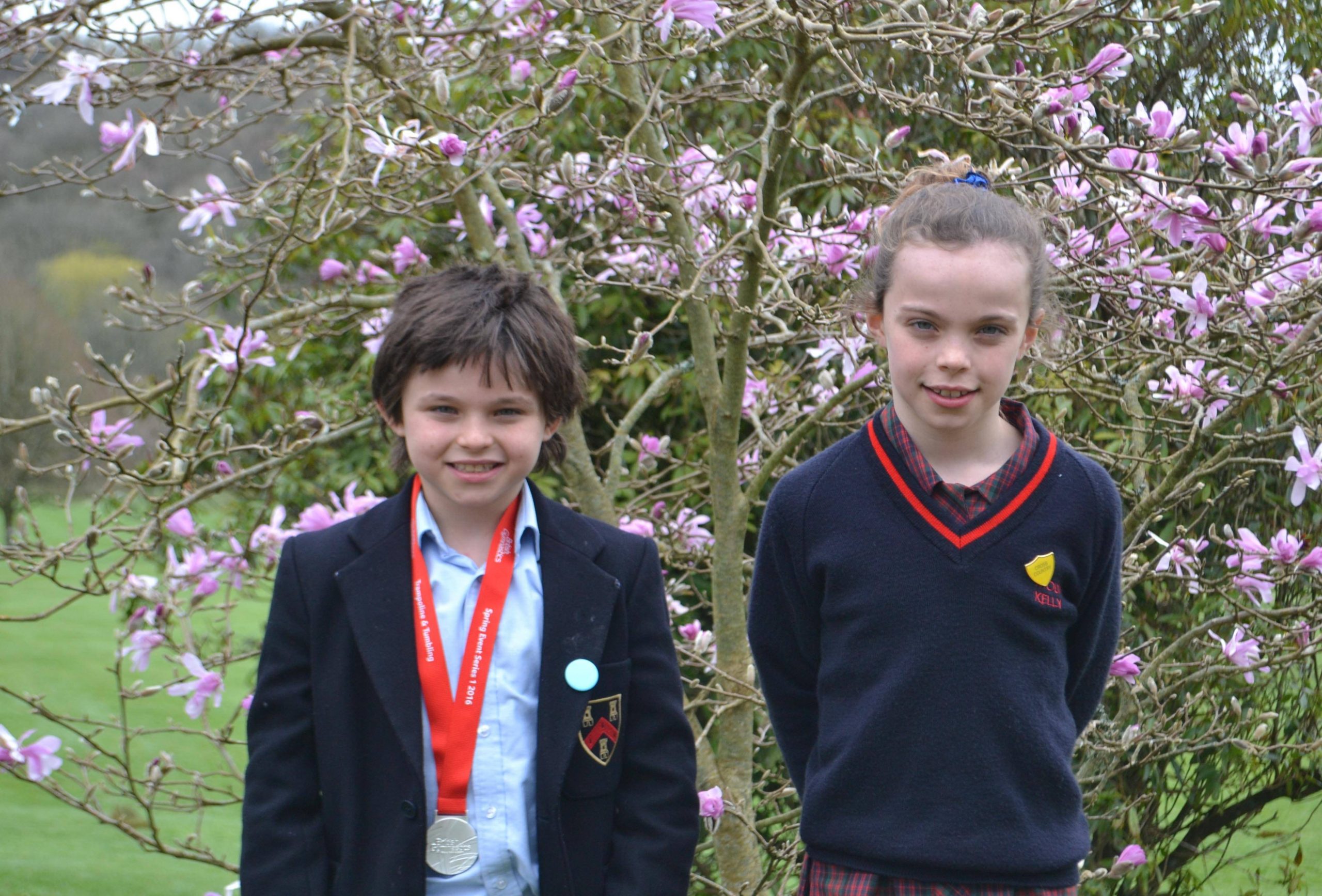 Congratulations to two of our pupils, Evangeline and Oscar Piper who have both been selected to represent England: Evangeline in the junior diving team and Oscar in the England junior trampoline team.
Evangeline competed in the Junior Elite Diving Championships over the Easter period and won a bronze medal on the platform and was ranked third diver overall on all three boards. As a result she has been selected to represent England at the Mediterranean cup in Bolzano, Italy in July. Evangeline is the youngest member of the England team, and had to dive up an age group to be able to complete. Evangeline is part of the England performance pathway for both trampolining and diving.
Oscar went to Coventry last weekend to compete in the British Elite Trampolining competition. The main purpose of this event is to win selection to the British finals in July. Oscar indeed qualified in silver, narrowly missing out on gold. Oscar has now also won selection to Tier 1 of the trampolining performance pathway where he will attend training camps in Lillishaw under the guidance of the GBR coaching squad.
Categories:
Archive News
Blog School News