Mount Kelly excelled at the National IAPS Triathlon Championships at Dulwich Prep School in Kent on Sunday 12th June. With 70 Prep Schools competing and 472 competitors, Mount Kelly achieved a clean sweep in the Year 7 Girls, and an almost entirely clean sweep in the Year 7 Boys as well. Mount Kelly finished as overall Top Year 7 National IAPS Triathlon Champions, with details as follows:
Girls
Gold: Olivia Lee
Silver: Bella Hodges
Bronze: Sophie Main
4th: Charlotte Tilney
12th: Persephone Sparrow
13th: Isabelle Davis
19th: Isabel Nicole-Garcia
22nd: Rosie Warren
25th: Emma Bowles
Boys
Silver: Ben Holland
Bronze: Euan Botham
4th: Jamie Brew
In the Year 6 competition Amelia Riggott finished an amazing sixth with the fastest run of the day.
Many congratulations to all those who took part. It was a very special day to remember with each and every one of our Mount Kelly team members showing outstanding commitment and determination.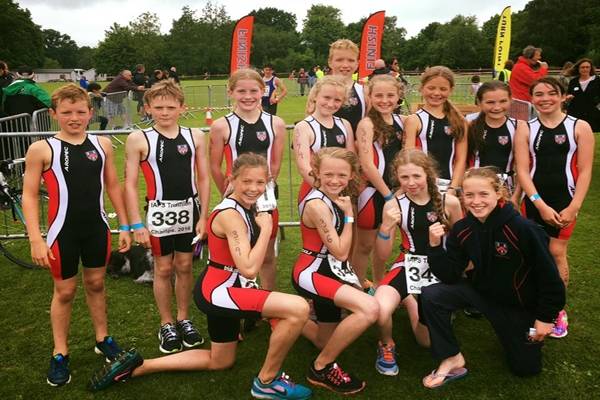 Categories:
Archive News
Blog School News