Pupils, parents and staff were enthralled when John Killingbeck (former Kelly College staff) shared with them his great adventures in the Antarctic when he came to speak as part of the Wider World Lecture programme on Wednesday 18th February.
In the early 1960s John was a pioneer in the establishment of the British Antarctic Survey, spending two and a half years conducting the first survey of Adelaide Island. Much of this work was conducted using husky teams and sleds, and in 1993-1994 John was invited by the Survey to return to the Antarctic to drive one of the last husky teams on the Continent
His account of this last historic journey, along with photographs and most of his original equipment (which he kindly allowed everyone to inspect at close quarters) made for a memorable and inspirational lecture. What John didn't tell people is that there's actually an Antarctic island named after him!
The next Wider World Lecture will take place on Thursday 9th February when Dr Andrew Wines presents:
"The Rise of Right Wing America: from the Civil Rights Movement to the election of Donald Trump"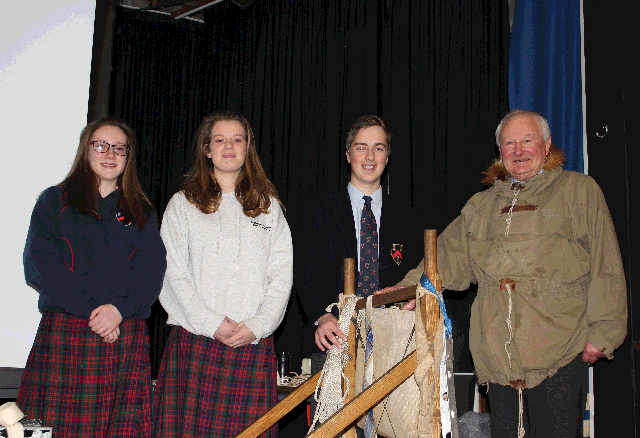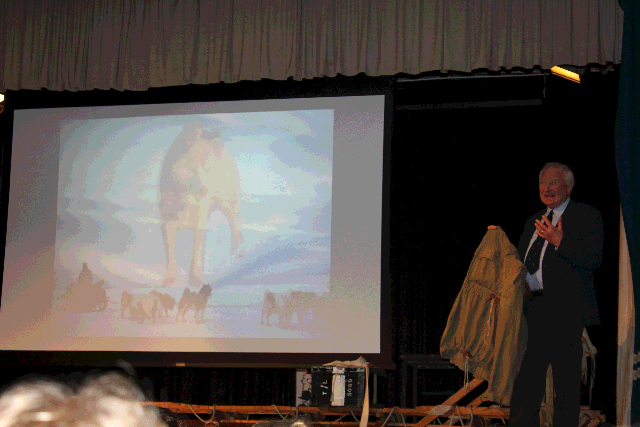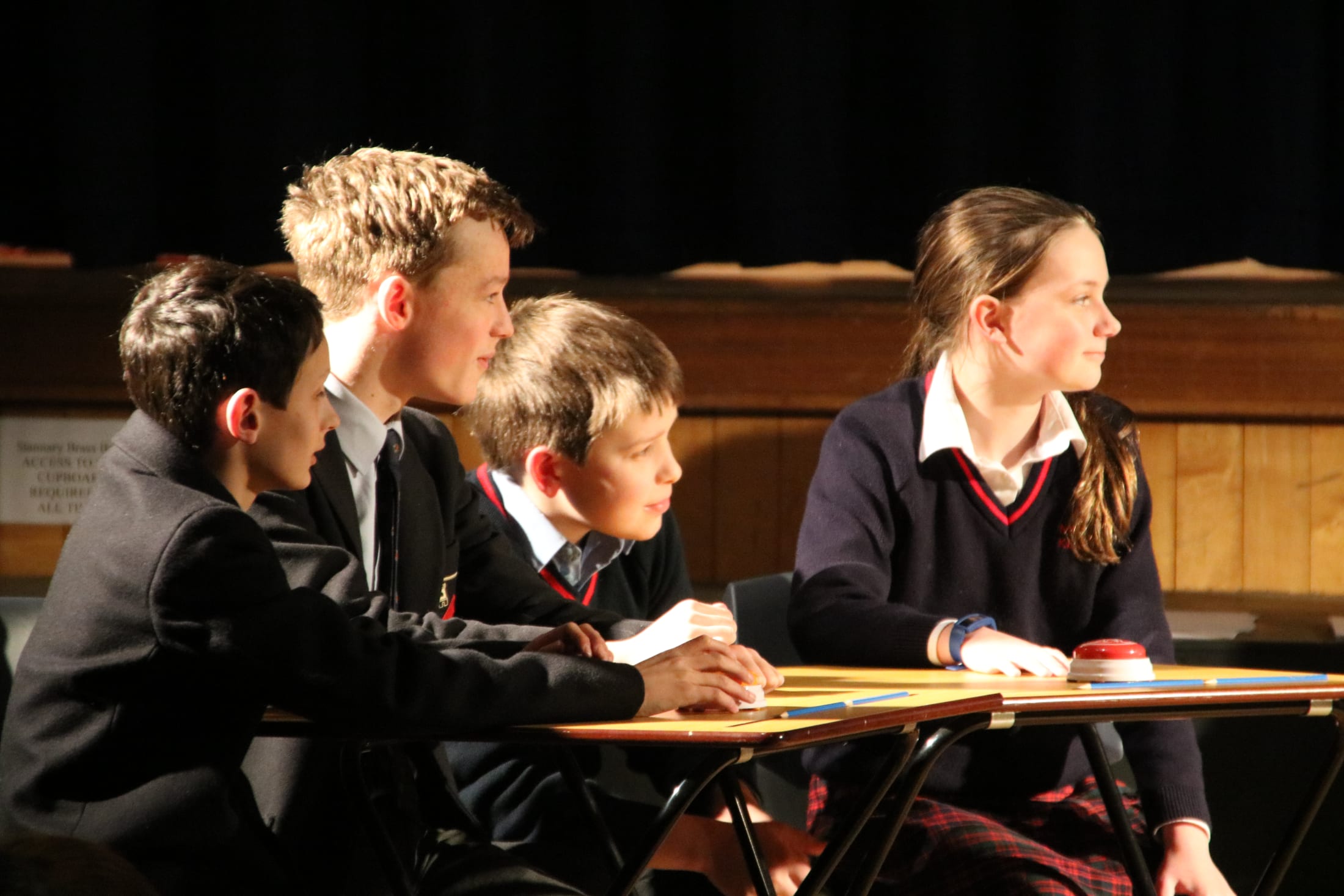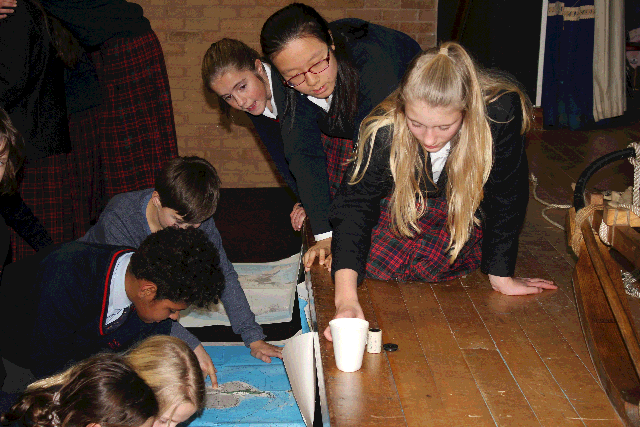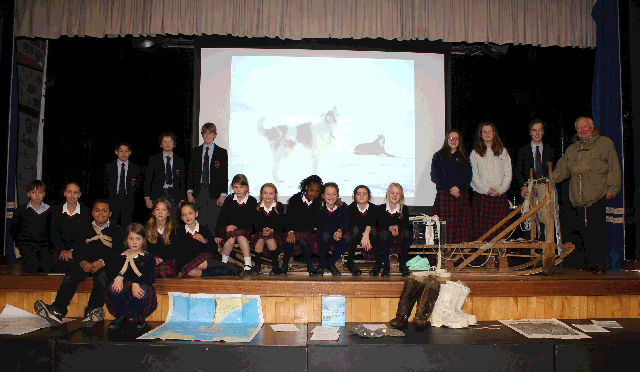 Categories:
Archive News
Blog School News