Mount Kelly's Hockey 1st X1 started the second half of their season in style with two wins in a week over local rivals Exeter School and Shebbear College.
The foundation for both wins was based on great saves by alternating goalkeepers Jack Morris and Emlyn Oxenham, a staunch defence comprising Harry Donnelly, Richard Bennett, Tom Douie and Torben Taylor-May and a tenacious midfield of Jacob Staig, Ben Smith and Jack Whitson-Fay creating significant opportunities for the forwards. Rolling substitutes Harry Duddridge, Leon Horn and Toby Stanyer also played their part.
Having gone behind 1-0 in the first half against Exeter, Mount Kelly stormed back to win 5-1 with goals from captain Ben Grove (3), Tom Rogers and Ben Dunlop. In the second match against Shebbear further hat-tricks from both Ben Grove and Tom Rogers, together with a goal from Olly Allsop sealed a 7-0 victory.
Well done boys!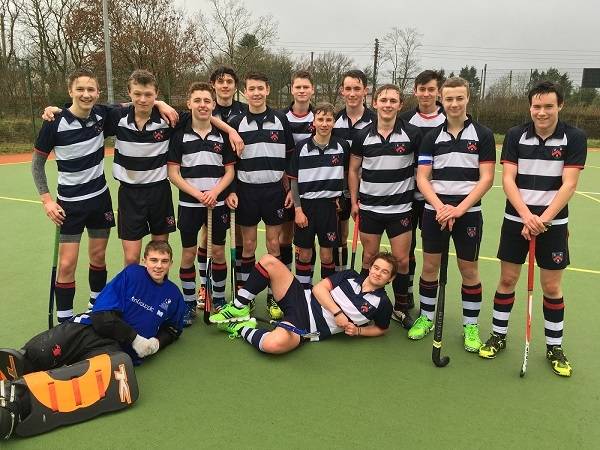 Categories:
Archive News
Blog School News