Mount Kelly took a team of 40 swimmers to the Edinburgh International Meet on 11/12th March – the first weekend of the Summer national qualifying window, as well as one of the last opportunities to qualify for the 2017 British Championships.
There were many prestigious British athletes in attendance as well as international swimmers (including the reigning 50m Freestyle Female Olympic Champion), meaning the Mount Kelly swimmers had a real insight into competitive racing at the very highest level.
The swimmers did not disappoint and achieved a huge total of 11 new Qualifying Times for the 2017 British Championships taking our total to a record 20 qualifiers for this competition. These times were achieved by: Andy Paige (100/200 Breaststroke), Georgina Dennis (200/400m Freestyle), Chloe Plater (400m Freestyle), Kaylee Dekker (50m Freestyle), Ben Staig (50m Backstroke), Tom Brew (200m Butterfly), Henry Dixon (200m Butterfly), Savanna Best (50m Breaststroke) and Niamh Robinson (200m Breaststroke).
We also had many swimmers qualifying for both the Senior and Junior Finals with stand-out swims on the final evening of racing coming from Finn Linton who finished 2nd in the Junior 200m Backstroke, Ollie Taverner 3rd in the Junior 50m Breaststroke and Emily Cutler 3rd in the Senior Final of the 200m Backstroke.
Our next focus will now be the Aquae Sulis Meet on the 25th/26th March which marks the very final chance to qualify for the 2017 British Championships.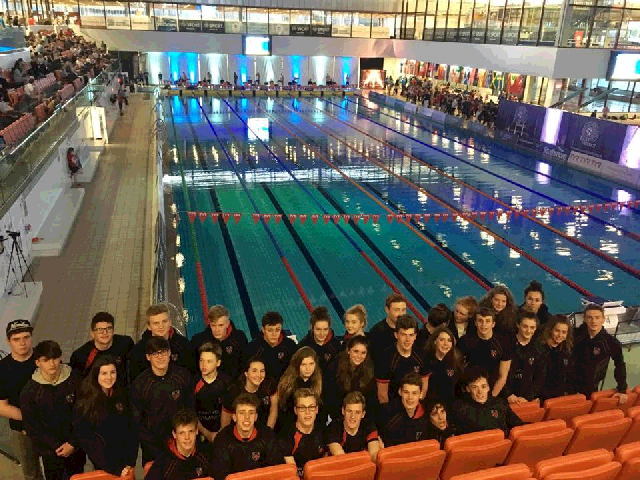 Categories:
Archive News
Blog School News