With glasses and protective clothing on, Year 3 became engineers as they took part in the processes involved in tungsten mining with Mr Semple from Plymouth-based Wolf Minerals, on Thursday 11 January.
Tungsten is the heaviest engineering material and the hardest pure metal. Known by most as the metal used in the light bulb filament, its largest use is as a hard metal used by the metalworking, mining, oil and construction industries.
Pupils were amazed by footage of blasts at the mine as soil and rubble were thrown high into the air. Mr Semple brought in a mini lab of resources and materials for the pupils to experience the manual method of extracting tungsten; as is the way in many mines across the breadth of China.
They sieved the muddy clay mixture to reveal small rocks which they handpicked to collect the darkest samples. Then, with an iron ball, they bashed the pieces onto a board making fine particles. Then, there was great excitement as very strong magnet was used on some samples from the mine to separate tungsten, tin and iron.
Pupils tried on safety gear which is worn to protect the workers on site and learnt about the 2-3 million trees which have been planted to enhance the environment around the mine. A large slow worm community had to be re-located and bat houses built as part of the mines commitment to the environment.
The class asked questions about all the different types of jobs in engineering and realised what exciting opportunities there were.
More photographs can be found on Facebook.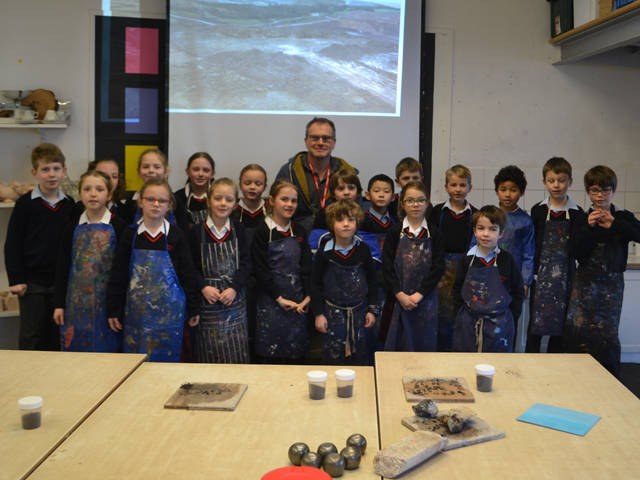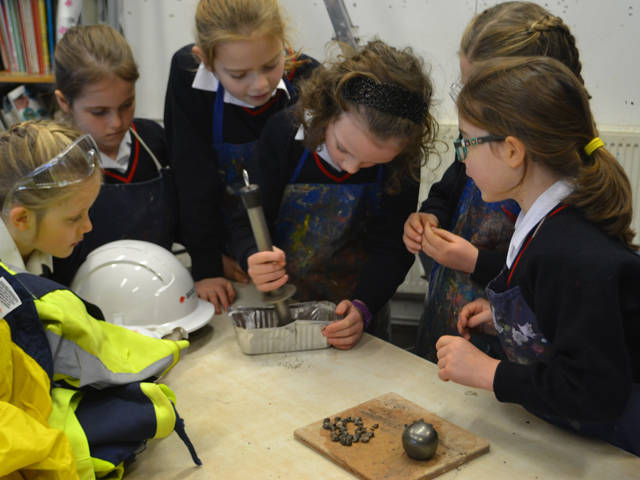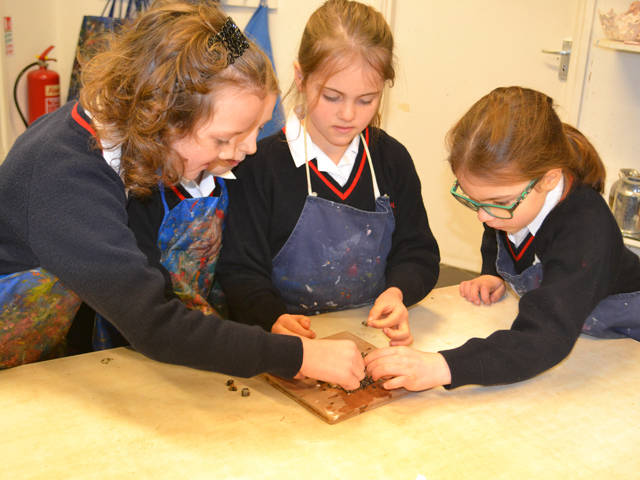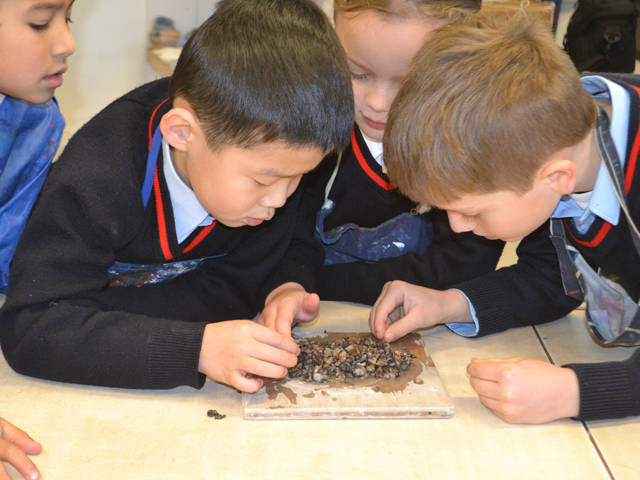 Categories:
Archive News
Blog School News