The Mount Kelly team travelled to Exeter at the weekend to race against schools from all over the South West and to defend the Team sprint and Team marathon trophies won last year.
After the initial shock of getting back into a boat, the muscle memory of our Year 13 crews kicked in and they made it through the 500m sprint heats to reach the final. Up against a strong pair from Fowey and an efficient pair from Bryanston School, it was going to be a tough race; made tougher by the fact that our boats collided with each other half way down the river.
Next up was the 200m knock-out sprint which saw 17 boats on the start line, with the last two crews being eliminated after each race. All of the Mount Kelly crews made it through the initial rounds but were gradually knocked out of the competition in the later stages, leaving only Marcus and Tristan who managed to secure a Bronze Medal. Their effort helped win Silver for Mount Kelly in the Team event (missing out on the Sprint Trophy by only 2 points!).
The afternoon race was a 5-mile short marathon course. Our Year 12 crews put in a huge effort, with Katie and George securing a season PB, and Charlie and Jacob putting in a herculean effort to secure 3rd place and a Bronze medal.
Well done to all the sprint paddlers; we'll be back next year!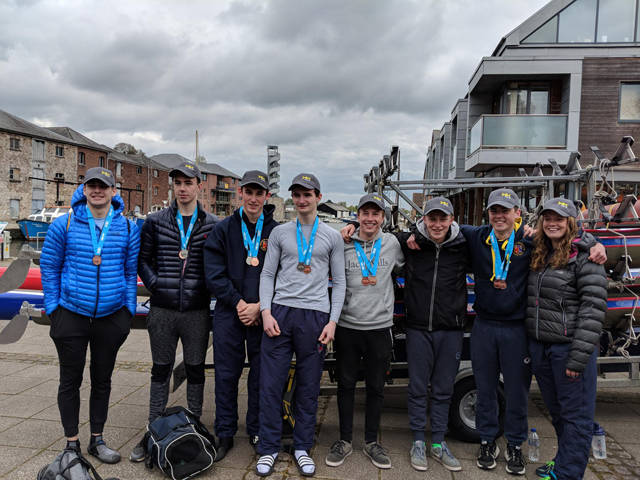 Categories:
Archive News
Blog School News