Three Mount Kelly pupils competed in the Cirencester Biathlon at the weekend.
Ellena (U10G) was first to compete, in what was her first ever Biathlon. She ran a super 800m and swam a PB in the 50m swim, finishing in second place overall with a Silver medal.
Matilda (U11G) competed next and won fastest U11G in the swimming and running, finishing in first place overall with a superb score of 2576.
Last to compete was Annabelle (U14G), who also finished first overall with the
fastest run and swim.
All three girls
will qualify for the Nationals in November and the Schools National in March 2019.
The awards were presented by Jamie Harper, a junior member of the Pentathlon GB Team.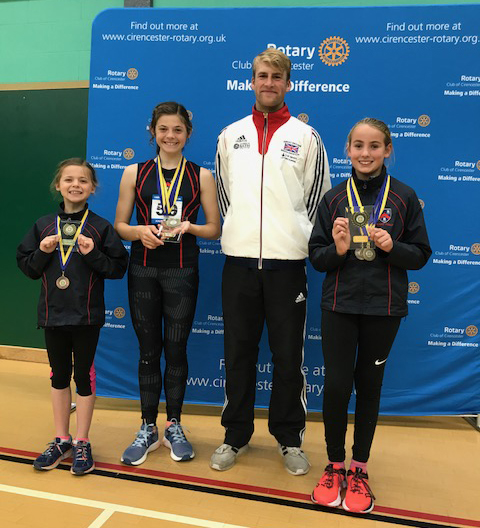 Categories:
Archive News
Blog School News