The Mount Kelly Concert Society was delighted to host a sell-out concert by internationally famous a cappella group VOCES8 on Wednesday 28th November. A musical a cappella octet that has topped the classical charts and performed to great acclaim all over the world, VOCES8 delighted the multi-generational audience of over 250 with 'Sing Joyfully' – a programme that celebrates the beauty of voices in harmony.
The songs performed by VOCES8 ranged hugely in tone, style and vintage – from the more ancient choral songs of Heinrich Schütz and William Byrd, to jazz songs by Duke Ellington and even the most modern pop tunes by Jessie J.
The octet ran a workshop for Mount Kelly choir pupils earlier in the day and over 30 children joined the octet to sing Uptown Funk and a Brazilian folk song for what was undoubtedly one of the highlights of this outstanding concert.
One of the concert-goers commented, "They were absolutely stunning! Their voices were so harmonious and pitch perfect, the concert was a sheer joy from start to end".
"They were just brilliant! We really enjoyed rehearsing with them and then singing with VOCES8 in front of such a large audience", said George Bowles, Yr 10 pupil at Mount Kelly.
The VOCES8 concert is the first in a series organised by the Mount Kelly Concert Society – the rest of the season will feature a cello recital by Lucy Scotchmer on 27th January, a piano recital by Mishka Rushdie Momen on 9th March and a clarinet recital by Matthew Scott on 20th April. All concerts will be hosted at Mount Kelly School, Parkwood Road, Tavistock.
For further details please contact concertsociety@mountkelly.com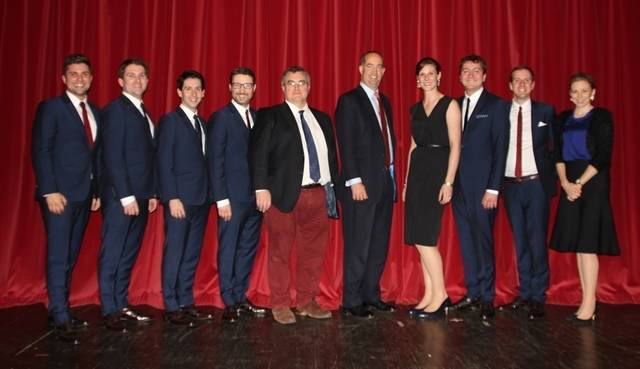 Categories:
Archive News
Blog School News