Over the weekend of 28th and 29th November, five of our biathletes travelled up to Birmingham to take part in the British Modern National Biathlon Championship Finals. Competition at this level is very strong, with many of the best Biathletes in the country taking part.
Mount Kelly had Biathletes in three categories:
Under 11 Girls' (800m run and 50m swim) – Annabelle Hess and Lizzie Elderfield
Under 12 Girls' (800m run and 50m swim) – Olivia Lee and Amelia Riggot
Under 13 Boys' (1600m run and 100m swim) – Charlie Cunningham
In the under 11 Girls' Annabelle Hess achieved two personal bests in the run (3.05mins) and in the swim (38secs). This placed her 37th in the national ranking with a total points score of 2294. Lizzie Elderfield completed her run in 2.54mins (15th overall) and in the pool she finished in 47secs. This placed her 67th in the rankings with 2144 points.
The under 12 Girls' run took place as a heavy downpour occurred making conditions less than ideal for running. Olivia Lee and Amelia Riggot posted solid performances on the track; 2.52mins for Olivia and 2.53 for Amelia. In the pool, Olivia completed in 31secs and Amelia 34secs. These results placed Olivia 20th overall with 2347 points and Amelia 28th with 2273 points.
Charlie's event took place the day after the Girls' events, but outdoor conditions on the tack had improved a little. Charlie achieved 5.53mins in his 1600m run, putting in a determined performance. In the pool he swam the 100m in 1.13mins. This placed him a very respectable 28th in the national ranking with 2146 points.
All of our biathletes made a huge effort to compete at such a high level and all posted some solid results. Annabelle did particularly well with two personal bests. A big thank you must go to the parents for driving to the West Midlands so that Mount Kelly could be represented at a national event. Well done, one and all!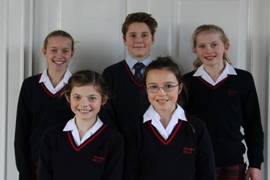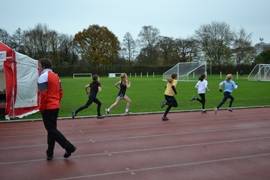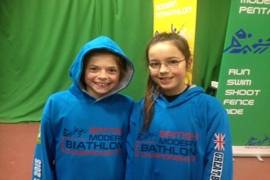 Categories:
Archive News
Blog School News