Well done to the Mount Kelly trampolinists who, on Sunday 27th November, took part in the SW Regional round of the National Schools Competition. Congratulations to the following who made the podium in their events:
Daisy Heal U11 Female Intermediate – 1st
Alex Smith U14 Male Novice – 1st
Madison Jones U14 Female Novice – 2nd
Danny Bache – U11 Male Novice – 3rd
U14 Female Novice Team (Madison Jones, Charlotte Smith, Millie Heal, Hattie Heal) – 2nd
All those the above have now qualified for the Zonal Round of the competition which takes place 5th February 2017 at Taunton.
Well done as well to all the other Mount Kelly competitors: Joshua Bache, Eleanor Smith, Lilly Dietz and Charlotte Davis competed very strongly and did the school proud.
Many thanks to Anne Dodds, the team coach, and to the many parents who supported everyone on the day, including Mrs Jones who was judging all day, Mrs Walkden who was recroding scores and Mrs Smith, team manager.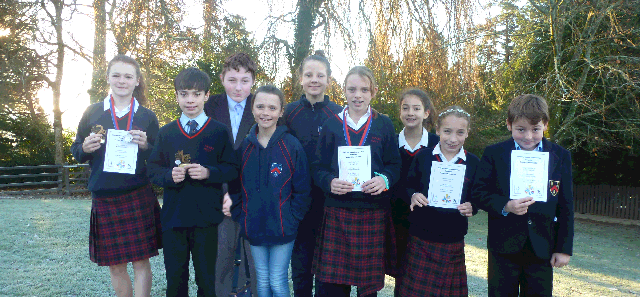 Categories:
Archive News
Blog School News