On Saturday 25th March, Sophie Main, Bella Hodges and Olivia Lee competed in the British Schools Modern Biathlon Championships which was held at Crystal Palace Sports Centre in London.
The girls made up the Mount Kelly team and their combined efforts in the swim and run ensured that they won the U13 category by a significant margin of 600 points, and they proudly received their gold medals on the podium at the end of the day. In addition, Bella received bronze for the individual event, gold for being the fastest swimmer, and Sophie Main came fourth.
The girls showed great camaraderie, teamwork and determination in the various lead-up events, and especially on the day, and we are very proud of their achievements.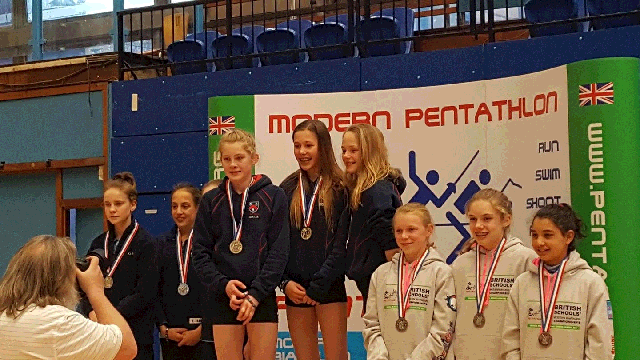 Categories:
Archive News
Blog School News