Many congratulations to the 21 Mount Kelly swimmers who qualified and competed in the British Championships held at Ponds Forge International Pool, Sheffield at the end of April. This is a record number of qualifiers for Mount Kelly and our swimmers achieved an impressive 20 PB Performances, six Finalists and 11 new Mount Kelly records.
Recognition of outstanding achievement must go to the following:
Ollie Taverner for setting a New British Record in the 15 yr age group in the 50m Breaststroke and for winning a Gold in the same event in the Men's Junior final. This was a significant swim breaking the 29sec barrier for the very first time and was also a senior Mount Kelly Record. Ollie also made the Junior Men's final in the 100m Breaststroke swimming a new PB and finished in 4th place in a very close race.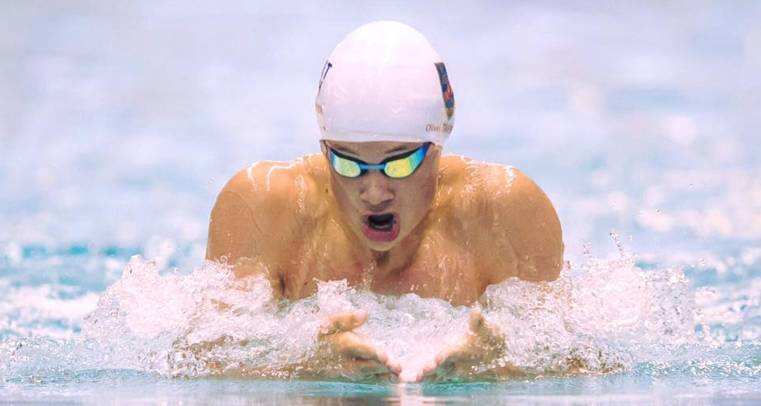 Tony Joe Trett Oliver (below, left) swam a lifetime best of more than 3 seconds to win a silver in the final of the Men's Junior 400IM and in doing so made the qualifying standard to represent GB at this summers European Junior Championships in Israel. Tony set a new Mount Kelly record in the 18 Yr age group which was previously set by current International and British Senior Champion, Cameron Brodie.

Kiira Geheb (below, right) has been selected to swim for Kenya in this summer's Commonwealth Youth Games in Barbados this summer.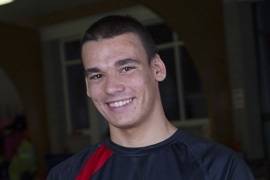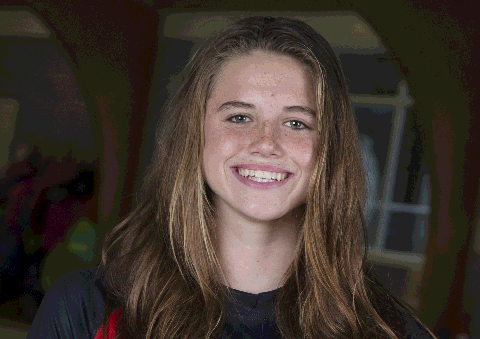 Other Mount Kelly Finalists included:
Ben Harrison in the 200m IM setting a new Mount Kelly 16yr age group record

Athena Clayson in the 100m Freestyle who broke Sharron Davies 35-year-old record and also the 100m BK (6th)

Niamh Robinson in the 200m BR (7th)
Other Mount Kelly record Breakers:
Athena Clayson 50 Fly, 50FC, 100 BK
Ollie Taverner 15yr 100BR
Finn Linton 18yr 100BK
Andy Paige 50 BR
Personal best performances were also achieved by Tom Brew, Henry Dixon, Ben Staig, Sam Peck, Chloe Plater
Categories:
Archive News
Blog School News