The Mount Kelly 1st X1 cricket team started its season in style with two 20:20 wins in the first week of term in the first round of the schools' knock out competition and a very strong game in their annual fixture against Marylebone Cricket Club, securing their highest score against the club in over a decade.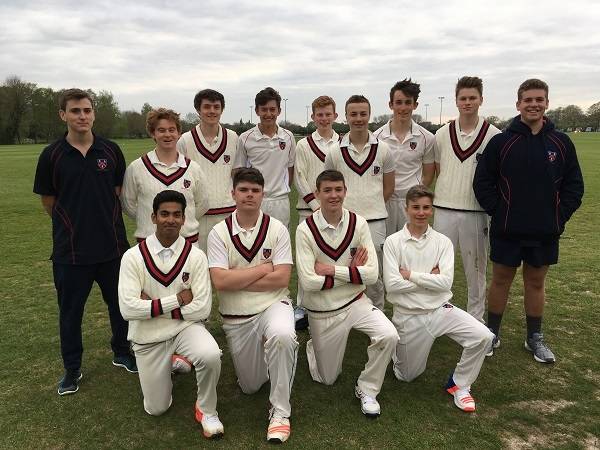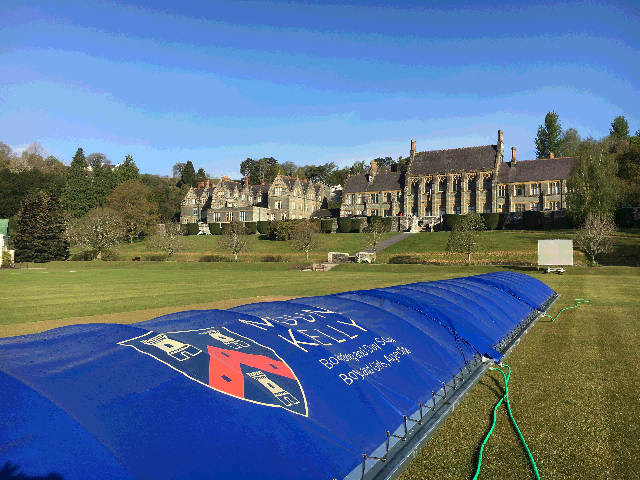 MCC Match (25th April):
The world famous MCC's side was made up of current Cornish and Devon minor counties cricketers as well as premier league club cricketers from across the counties. In true tradition the MCC batting first with Horn, Rogers and Brady taking a wicket each as the MCC finished on 257 for 3. MK had the famous club worried at tea with the score at 109 for no wicket, with half centuries from Kopparambil and Clarke. With the chase on MK needed just over 100 from the last 20 overs and with Leo Horn going strong it was certainly game on. Sadly Horn fishing on 59* run out of partners as we finished 27 runs short of victory on 130 all out. It was a fantastic effort from all of the boys with MK securing their highest score against the club in over a decade.
20:20 Match v Clayesmore (21st April):
Later in the week, Mount Kelly travelled to Clayesmore School in Dorset and, having lost the toss, were asked to bat first. Abraham Kopparambil (30) anchored the innings enabling Adam Creasey (17), Ben Grove (23) and Leon Horne (49) to attack the Clayesmore bowling and Mount Kelly finished strongly with 148-4. Needing 7.5 runs per over to win, Clayesmore were immediately under pressure from opening bowlers Tom Rogers and Tom Douie and were only 55-3 after 10 overs. Mount Kelly's three leg spinners continued to apply the pressure and together with some fine fielding, 4 catches and 3 stumpings, bowled Clayesmore out for 97 with 3 overs to spare.
20:20 Match v Yelverton (18th April):
In the first game, Yelverton batted first with Dan Cooper and Rich Townsend compiling a 70 run opening partnership. Jacob Staig and Tom Douie subsequently bowled economically taking three quick wickets and, together with a sharp run out from Ollie Allsop, Yelverton were restricted to 124-5 in their allotted overs. Mount Kelly started strongly in response with Adam Creasey scoring 35 off 25 balls. Dan Farnham slowed things down by taking three wickets for Yelverton but, following two massive sixes from Max Brady in the penultimate over, Mount Kelly finished on 126-6 with four balls to spare.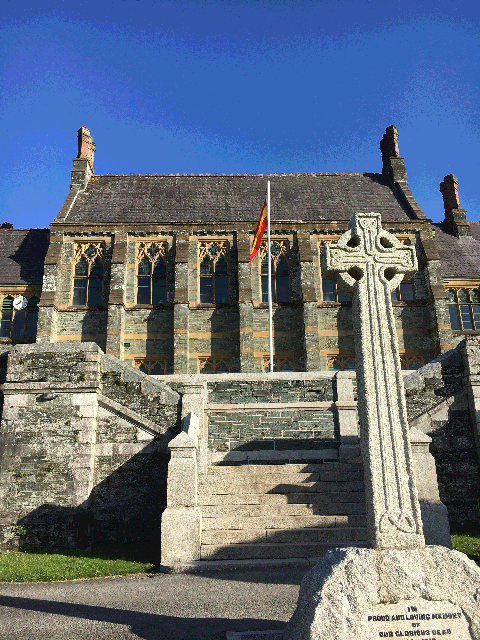 Categories:
Archive News
Blog School News