A team of Mount Kelly pupils successfully completed the Three Peaks Challenge within 24 hours over the bank holiday weekend. Setting off from the foot of Ben Nevis – Scotland's highest mountain – at 7:20am, the team tackled the ascent with some pace, stopping at 700m above sea level to put on crampons to assist them through the snow and buffeting 50mph winds to reach the 1344m summit. The team were back on the minibuses at 12:30pm, ready for the 7 hour drive to the Lake District.
Armed with head torches for the night walk up Scafell Pike, the team set off at 8pm at a lightning pace, reaching the 978m top in 1 hour and 40 minutes for breathtaking views under a crystal clear sky. An hour and a half later, it was back on the bus for the winding drive towards Wales.
At 4:30am the race was on. The team had 3 hours left on the clock to summit and complete the Three Peaks Challenge. Tired legs, aided by walking poles, finally got them up the Pyg Trail to the 1085m summit of Snowdon in a total of 23 hours and 4 minutes! With medals for the under 18s, and a somewhat slower pace down the Llangollen track, all were proud yet exhausted.
Well done to pupils James, Marcus, Matthew, Carys and Charlie! Thank you to Liz and Pete Twyman, Peter Jenks, Simon Coleridge and Paul Birchell for assisting in the walks, transport and fuelling of busses and pupils.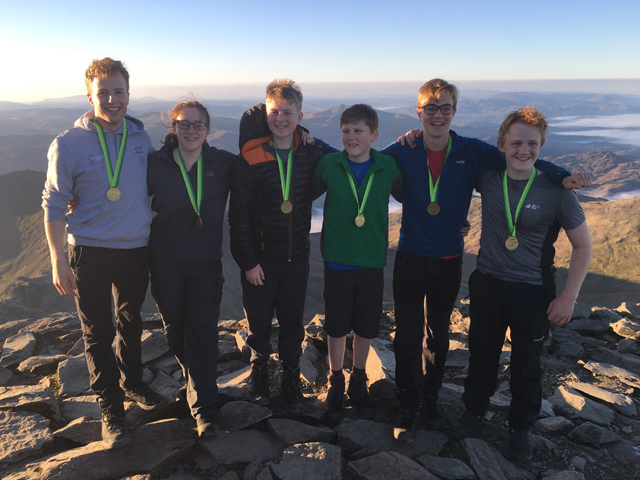 Categories:
Archive News
Blog School News