Mount Kelly took four emphatic victories at the 2018 English Schools National Relay Championships which was held on Saturday 18 November at the London Aquatic Centre in the Queen Elizabeth Olympic Park. Leading the way, our Senior Boys' team consisting of Alex Mason, Oliver Taverner, Sam Dailley and Federico Burdisso stormed to a new National record in the medley event. Sam and Federico were then joined by Harry Noble and Benji Gillingham for the freestyle event and went on to win by a clear margin.
Our Senior Girls' Freestyle team, consisting of Macy Lawrence, Emily Haimes, Athena Clayson and Georgina Dennis also dominated the field to win by over five metres.
The final victory was secured by our Intermediate Boys' Freestyle team, consisting of Sandor Apponyi, Sam Williamson, Joseph Sin and Charlie Varker who pulled away over the final 100m to win in style. As well as our victories, Mount Kelly also secured five agonisingly close second place finishes courtesy of our Junior Boys' Freestyle team, Intermediate Boys' Medley team, Intermediate Girls in both the Freestyle and Medley events and the Senior Girls in the Medley event.
Showcasing our strength and depth, Mount Kelly also won Top Club at the Plymouth Winter National Qualifier where our swimmers set over 200 new personal best times as well as achieving 13 new national qualifying times for the National Winter Meet in Sheffield in December. Those swimmers achieving new qualifying times were: Matthew Tang, Robert Jones, Molly Francis, Georgina Dennis, Tymofii Chemeryk, Douglas Kelly, Alexander Mason, Louis Nguyen, Matthew Hargreaves, Adam Nash and Imogen Lambert.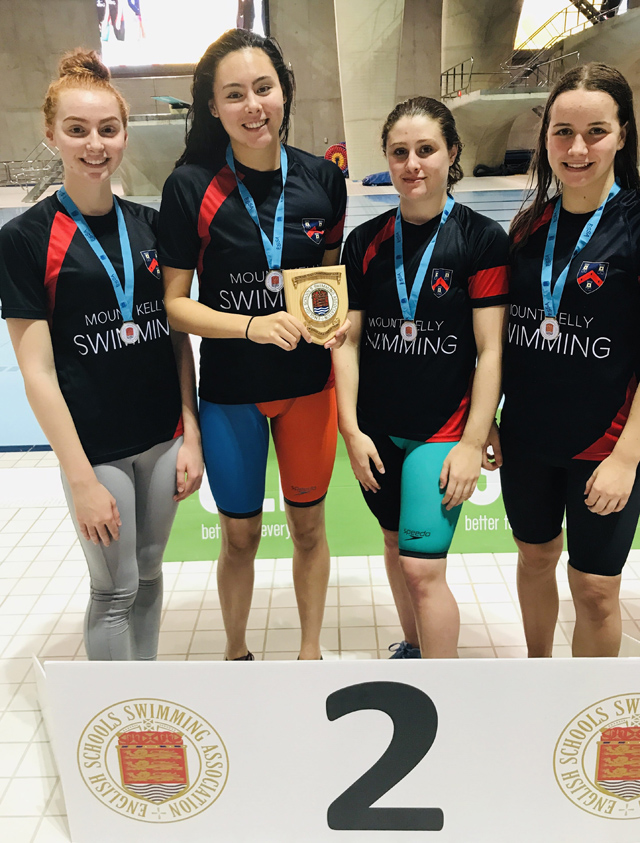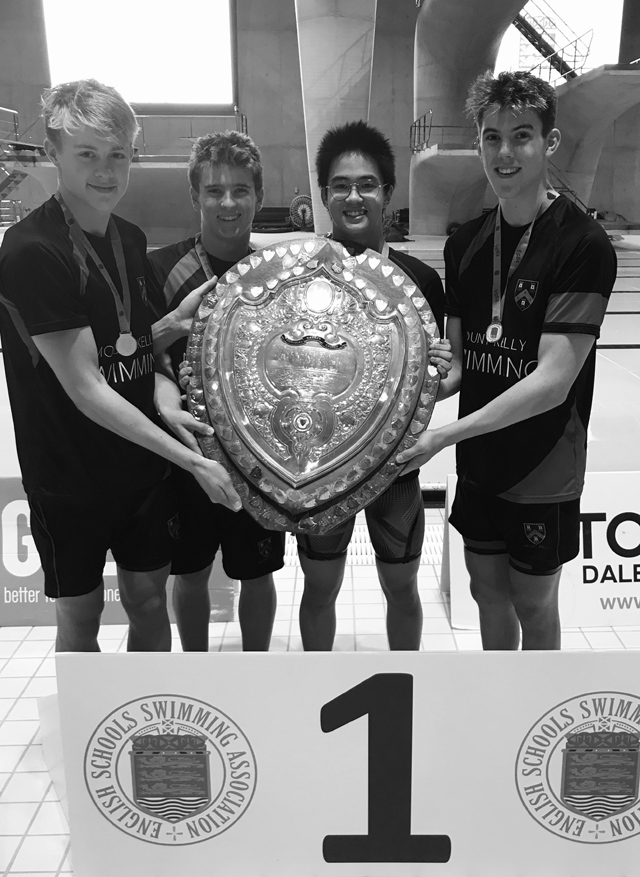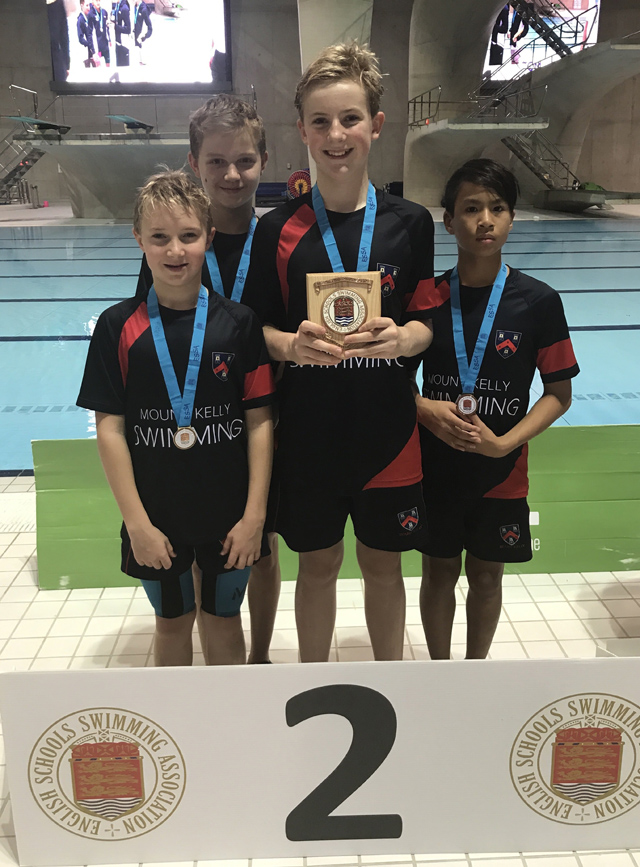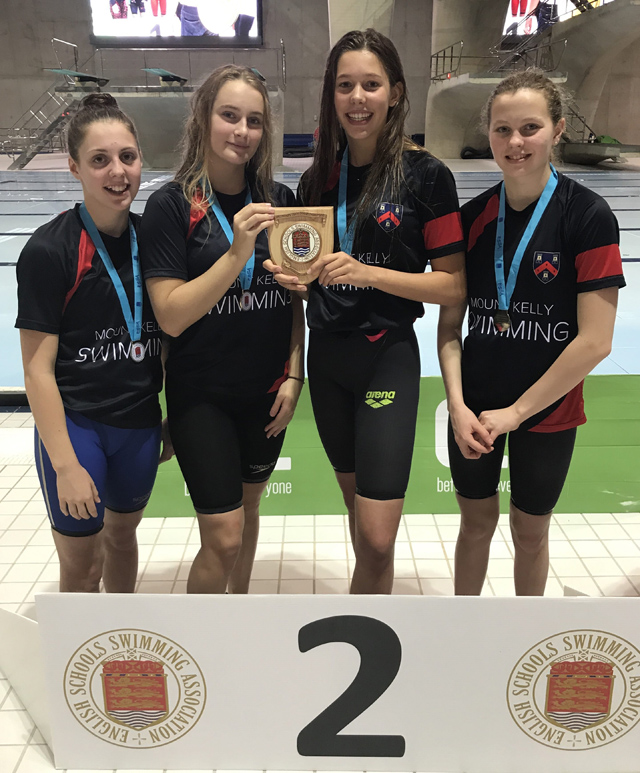 Categories:
Archive News
Blog School News