Year 12 and Year 13 English Literature pupils enjoyed a two-day trip to the home of the Bard earlier this week. There was time to explore Shakespeare's home town; taking in the Swan Theatre and a tour of Shakespeare's birthplace. They learnt how Shakespeare's father, a glove maker, used dog faeces in the house to help make the leather gloves and we stood in the room it is believed he was born. Outside the property the pupils challenged a trio of actors to perform different scenes from Shakespeare's plays.
The two year groups' teams, 'Something stupid this way comes' and 'Merchants of Menace', pitted their wits against each other in an evening pub quiz in the Youth Hostel. Rounds included Shakespeare general knowledge; Shakespeare in modern performance and the very popular Shakespearean insults round. The eventual winners, by one point, were 'Merchants of Menace.'
The second day was spent at The Shakespeare Birthplace Trust, where the pupils gained much from a day of lectures; the focus being the tragedy genre and talks on 'King Lear' – their A Level set text.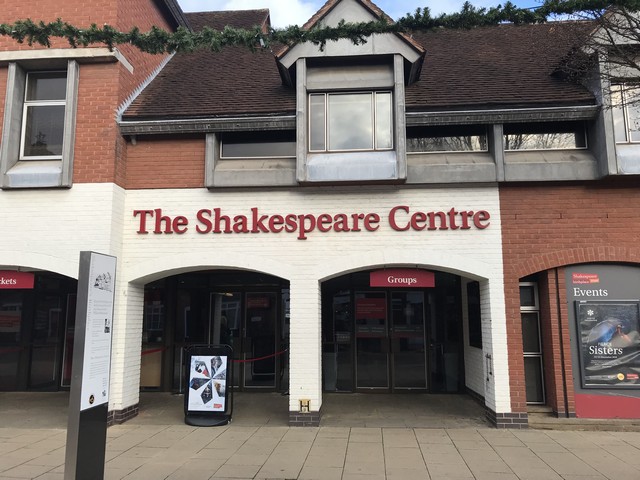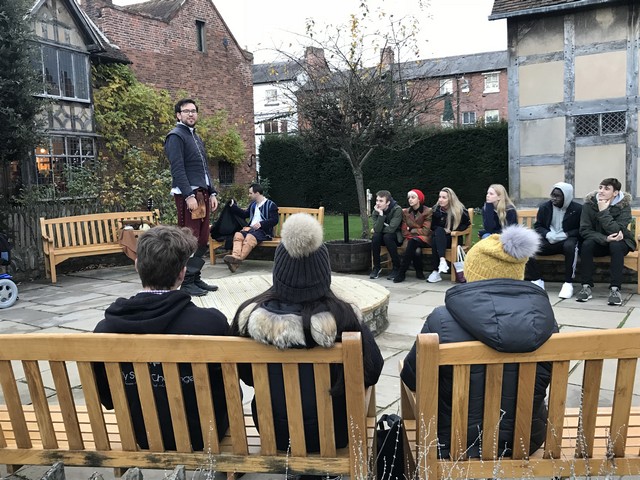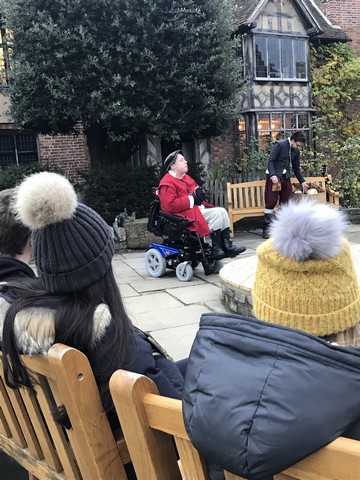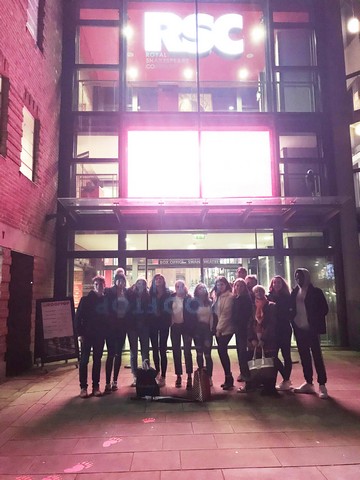 Categories:
Archive News
Blog School News