Mount Kelly was delighted to welcome over 100 former pupils, staff and their families on Saturday for the annual OMK (Old Mount Kelleians) Day and Dinner. With some having flown in from as far afield as Africa, America and Europe, it was a day of happy reunions and friendships rekindled.
The day was an extremely busy one, with 24 golfers enjoying a three-ball group competition at Tavistock Golf Club whilst an inter-generational team of OMKs played against the School's 1st XI in a friendly but competitive 20/20 match.
Visitors had the opportunity to take a trip down memory lane with pupils showing them around their old school whilst some took a swim in the Mount Kelly 50m Olympic Legacy Pool and everyone enjoyed afternoon tea in the sunshine. It was a particularly special weekend for a large group of former pupils from the Class of 1969, who celebrated their 50th anniversary since leaving Mount Kelly. The '69 leavers began their reunion early, with all of them staying and dining at the Bedford Hotel the night before.
In the evening, 110 guests attended a black tie dinner which welcomed as special guest speaker, ex pupil and former England rugby captain, Phil de Glanville. Phil was a pupil at the Prep (formerly known as Mount House) from 1978-81 and already showed huge promise as a rugby player when a young schoolboy here. Former England rugby captain, Phil, won 38 England caps in his seven years in the England squad, including both World Cups in 1995 and 1999. In addition, the School welcomed two other former England rugby players who are also connected to Mount Kelly and played alongside Phil de Glanville for Bath and England: Odedayo Odebayo and Graham Dawe.
Odedayo was a pupil at the School from 1984 to 1989 and earned no less than eight caps for England between 1996 to 1998. Graham Dawe, who was born in Tavistock and is a former Mount Kelly parent, coached the School's rugby team for a while, earned five caps for England and also played for Bath in the same era.
Phil's after-dinner speech reminisced about his happy time as a pupil here, and told some highly entertaining stories about his experiences playing international level rugby in the 1980s. It was a great privilege to welcome back three legends of England rugby, as well as a multitude of former pupils and staff who all share such happy memories of their time at the School.
View more photographs here.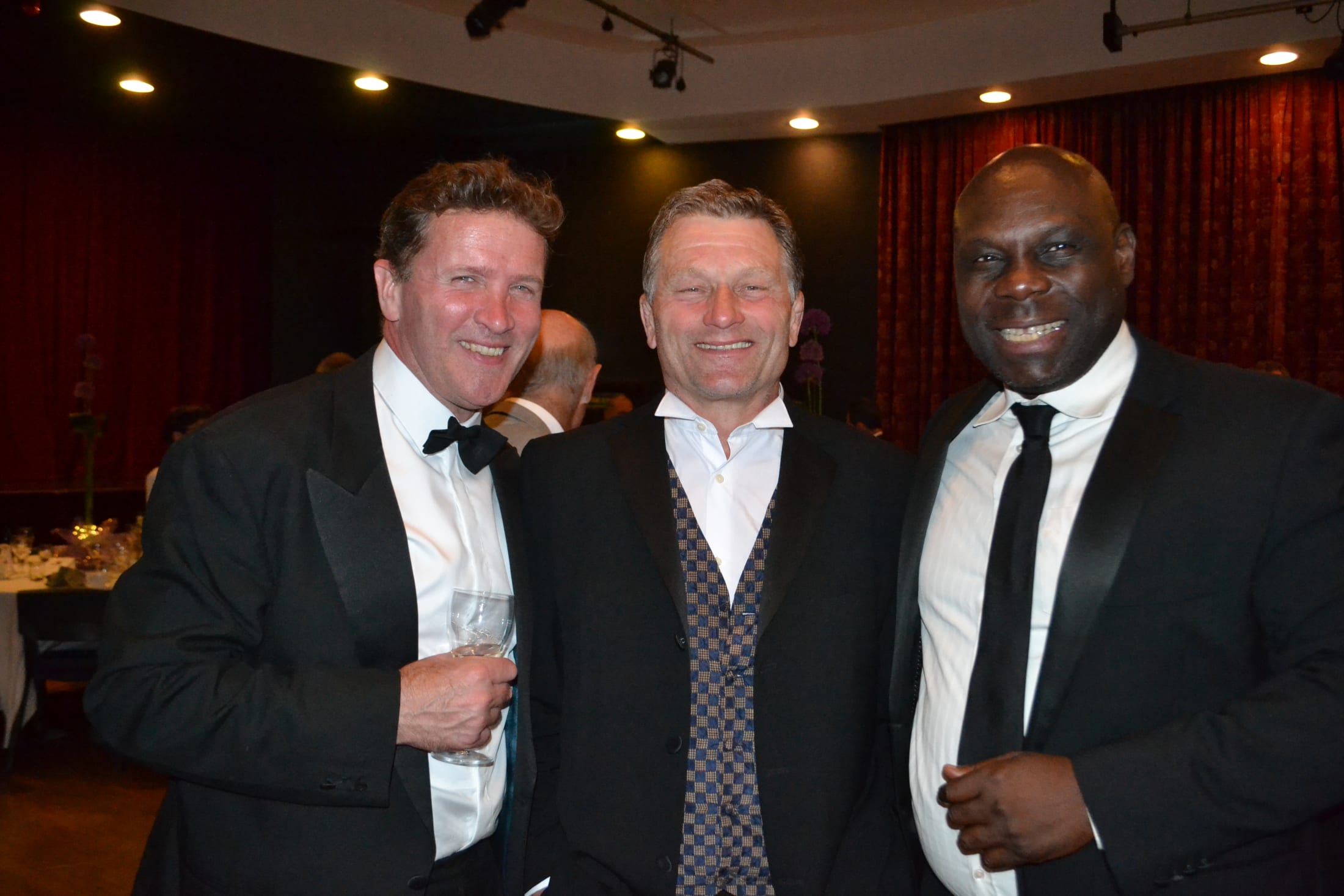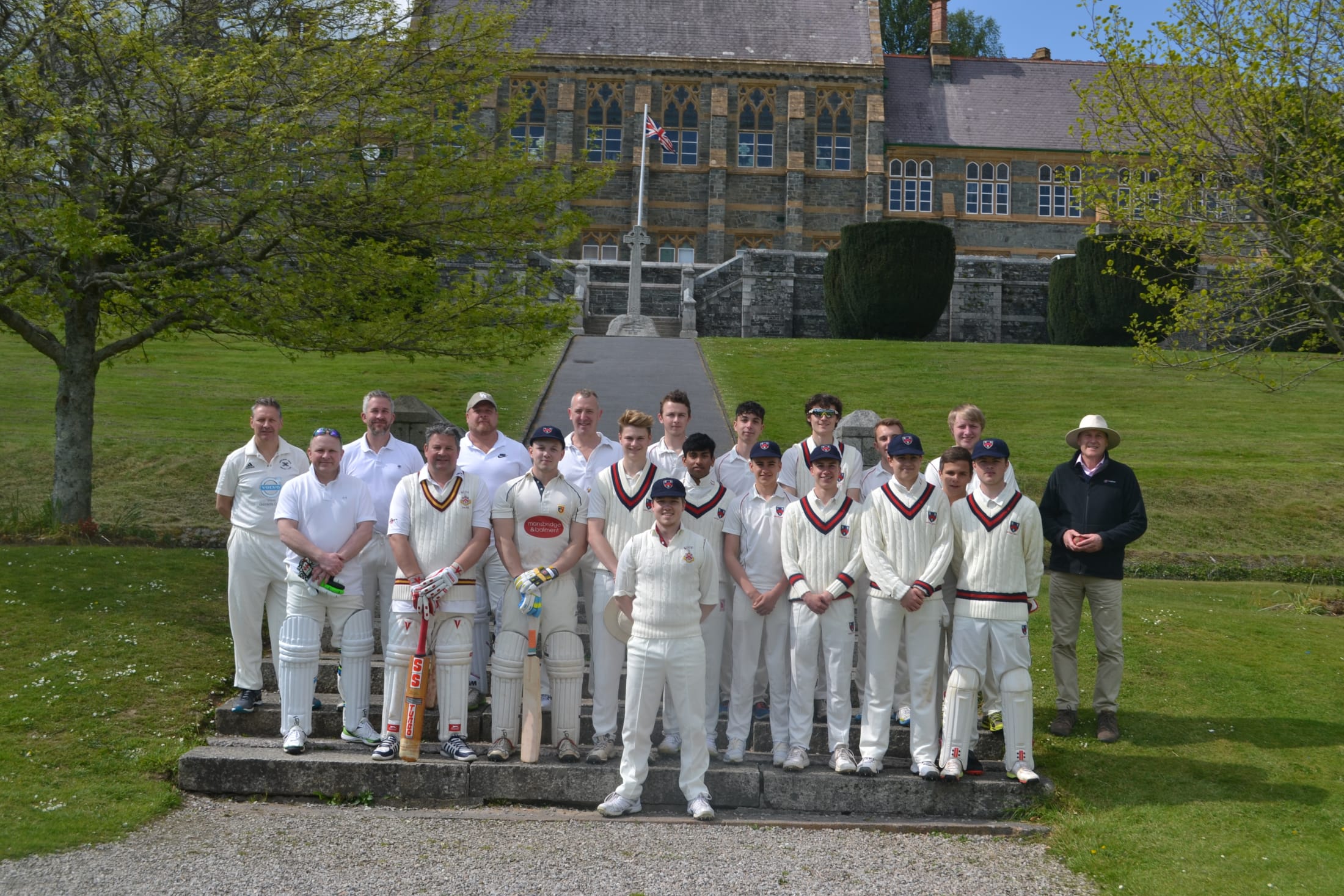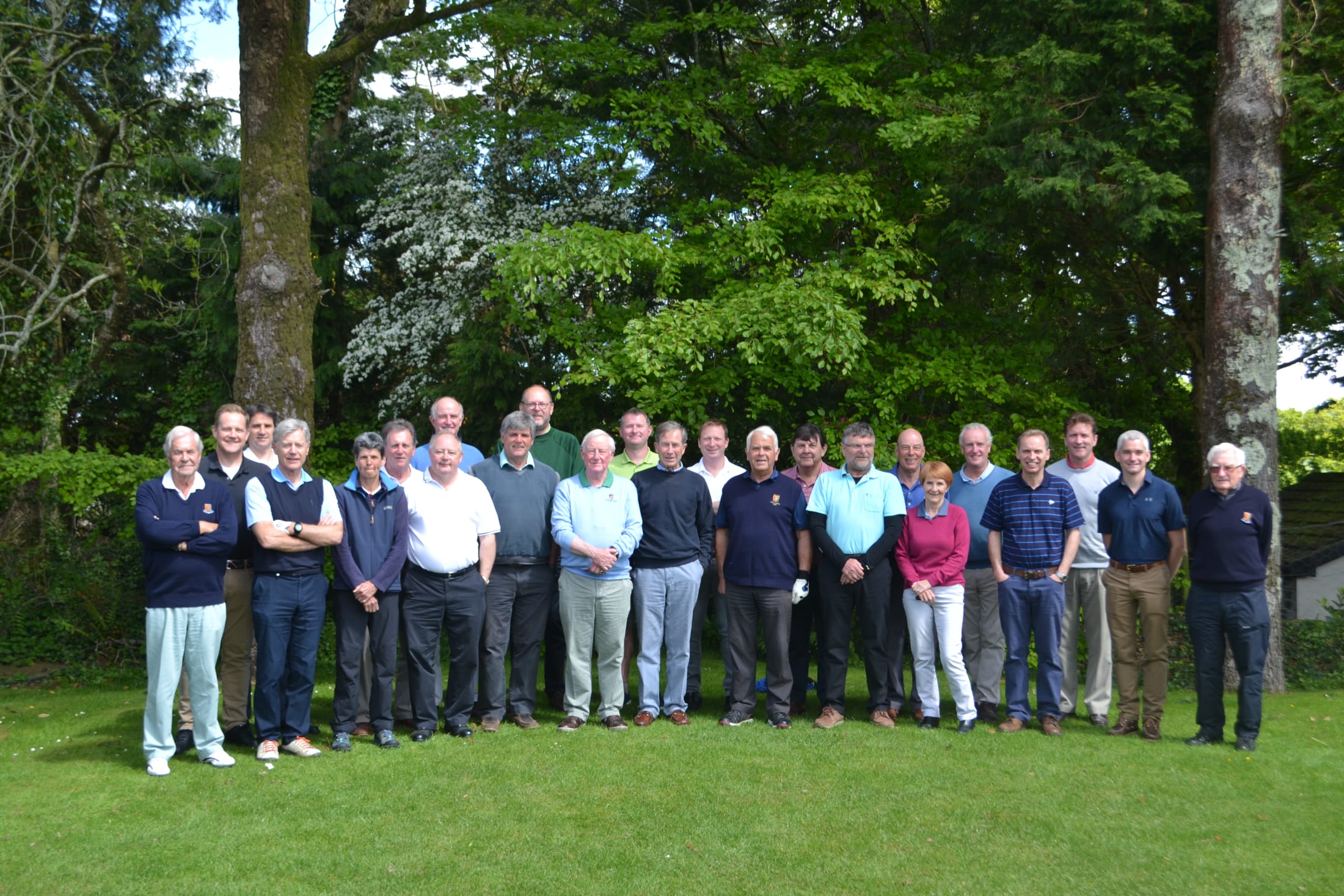 Categories:
OMK