Mount Kelly swimmers have enjoyed a successful summer, racing at the British Summer Championships and the Home Nation Meets in Sheffield, Swansea, Dublin and Edinburgh. 57 swimmers qualified this year and our presence was felt by clubs all over the country, with our swimmers producing:
Two Gold medals, six Silver medals and eight Bronze medals at the British Summer Championships in Glasgow
Four Golds, six Silvers and five Bronze in Sheffield
Two Silver and one Bronze in Dublin
Two Golds, two Silvers and four Bronze in Swansea
This takes Mount Kelly's medal tally to an outstanding 42 national medals, beating our previous highest medal haul of 33 medals last year!
Highlights at the British Summer Championships came from all the relay swimmers who constantly stepped up, made finals and placed significantly higher than their qualification. Macy, Robert, Sandor, Imogen and Jamie all won outstanding individual medals.
At the English Summer Nationals, the stand out swims came from Holly, Drew, James and Caitlyn who all took national titles in their respective events. Other individual medalists included Joseph, Tymofii, Adam, Jade and Sebastian with incredible improvements from their PBs. Consequently, Sebastian has now been selected onto a Swim England Para Programme for the 2019-2020 season.
In Ireland, all three Mount Kelly swimmers raced exceptionally with Ethan becoming the fastest sixteen year old in Irish history in the 200 and 400 IM. Caoimhe won her first national medal in the 200 Backstroke and Katelyn overcame a difficult year of injury to be back on her personal best times once again.
At the Welsh Summer Nationals, our medalists were Emily, James, and Benjamin who all represented in style and produced some huge personal bests.
Whilst everyone was racing around the UK, Federico had the opportunity to fight for a World Senior medal. He progressed nicely though the rounds, resulting in him racing in one of the most historic races of recent history. Federico fought valiantly, just being touched into 4th place but breaking the Italian record in the process.
Mount Kelly was also represented at the European Junior Championships by Harry and Oliver. Harry placed personal bests in all his events as well as making semi-finals in the 50m and 100m Backstroke, whilst Oliver found himself in his first International final, placing 8th in Europe in the 50m Breaststroke.
Federico also raced at the World Juniors along with Adewole, who placed some fantastic PBs and moved up places in every event. Federico signed off his Mount Kelly career with three medals: Silver in the 100 Fly; Bronze in the 200 Fly; and Bronze in the Mixed Medlay for Italy contributing to Italy finishing 5th in the overall medal table.
More recently, Adewole and Shamiso have been selected to represent Nigeria and Botswana respectively at the upcoming African Junior Swimming Championships to be held in Tunisia.
Finally, our congratulations must also go to our Director of Swimming, Emma Collings-Barnes, who has been selected to receive the Swim England South West Region Coach of the Year Award. This is an outstanding and well-deserved achievement.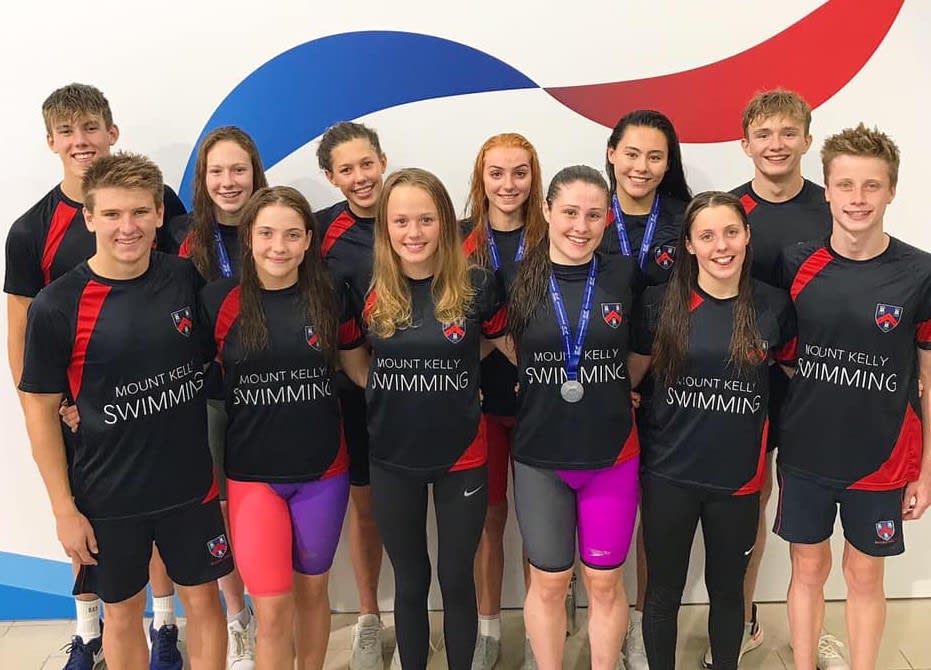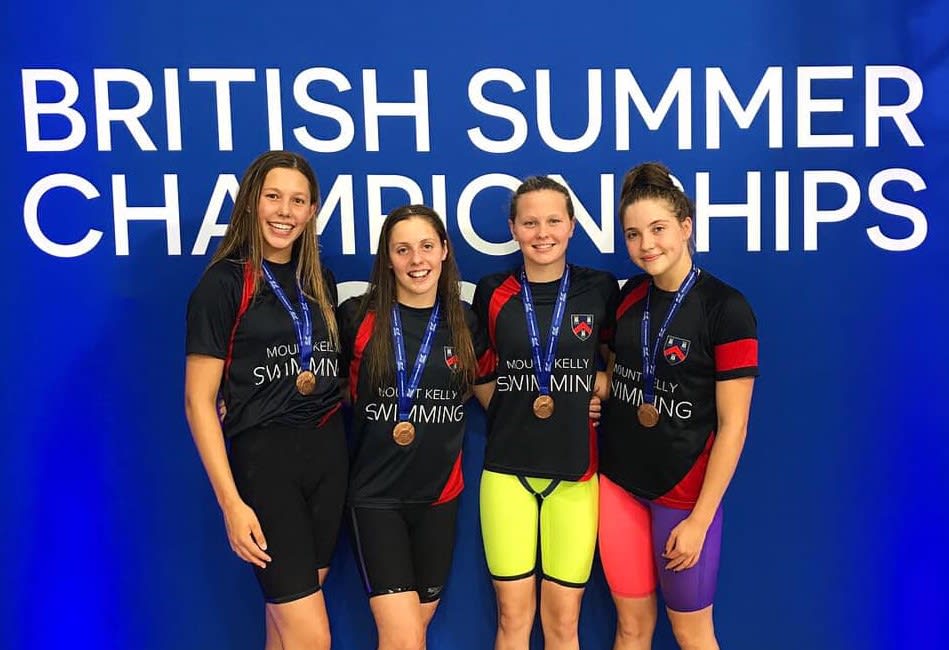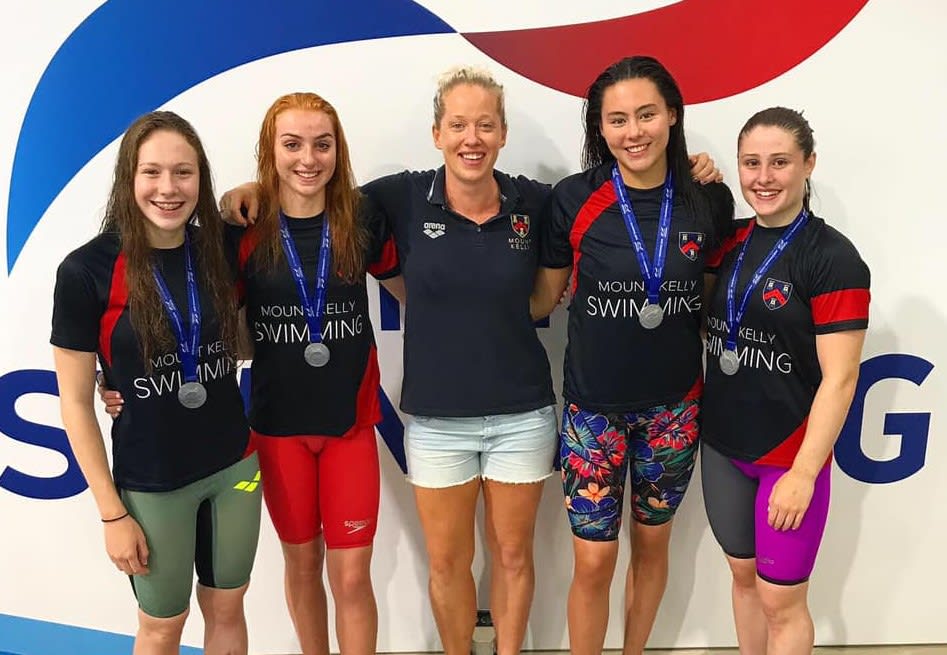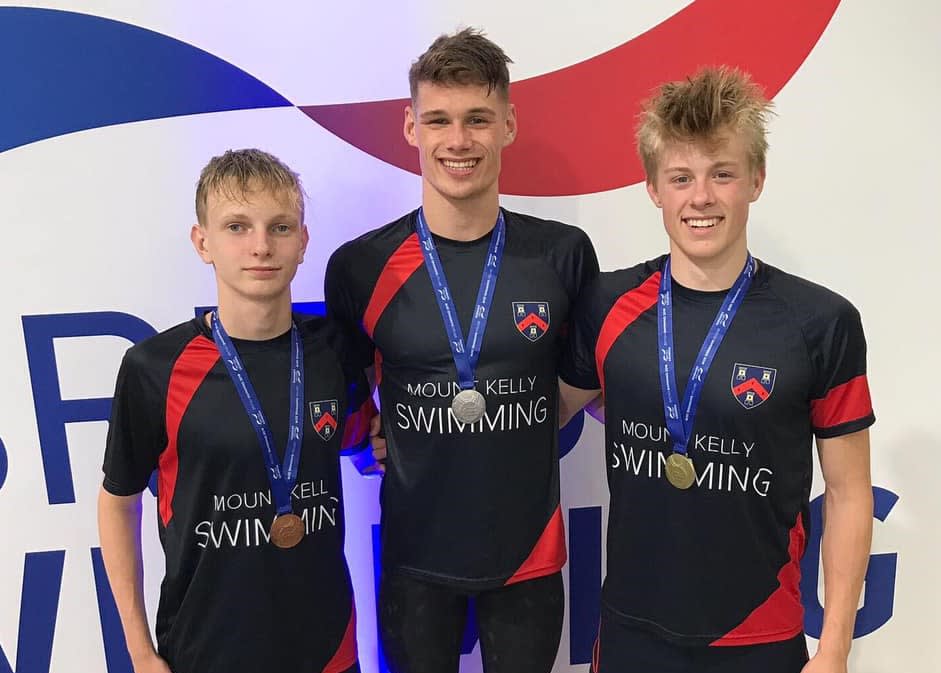 Categories:
Swimming