Year 8 pupils were treated to a day full of Geography yesterday on the North Cornish coast. In the morning, the children were instructed to gather data on proving whether there were enough facilities for the rising numbers of tourists. On the back of the new £4 million bridge to King Arthur's castle, Tintagel was busy and gave pupils plenty of opportunity to engage with the public. Questionnaires, street transects and other methods of collection saw them all beaver away and their interaction and purpose were most impressive.
Following lunch in the lea of the stunning St Materiana's Church, the group covered various aspects of the Geography syllabus. Different types of weathering, coastal landforms created by erosion and deposition, sustainable development, weather patterns, erosion, quarrying and settlement patterns were all discussed on the dramatic coastal path walk to Trebarwith Strand. One of the highlights of the afternoon was a talk given by a YHA volunteer outside the Tintagel YHA about budget accommodation and the YHA.
All in all it was a marvelous day and provided the group with plenty of data and information to conduct their geography projects throughout the course of Friday.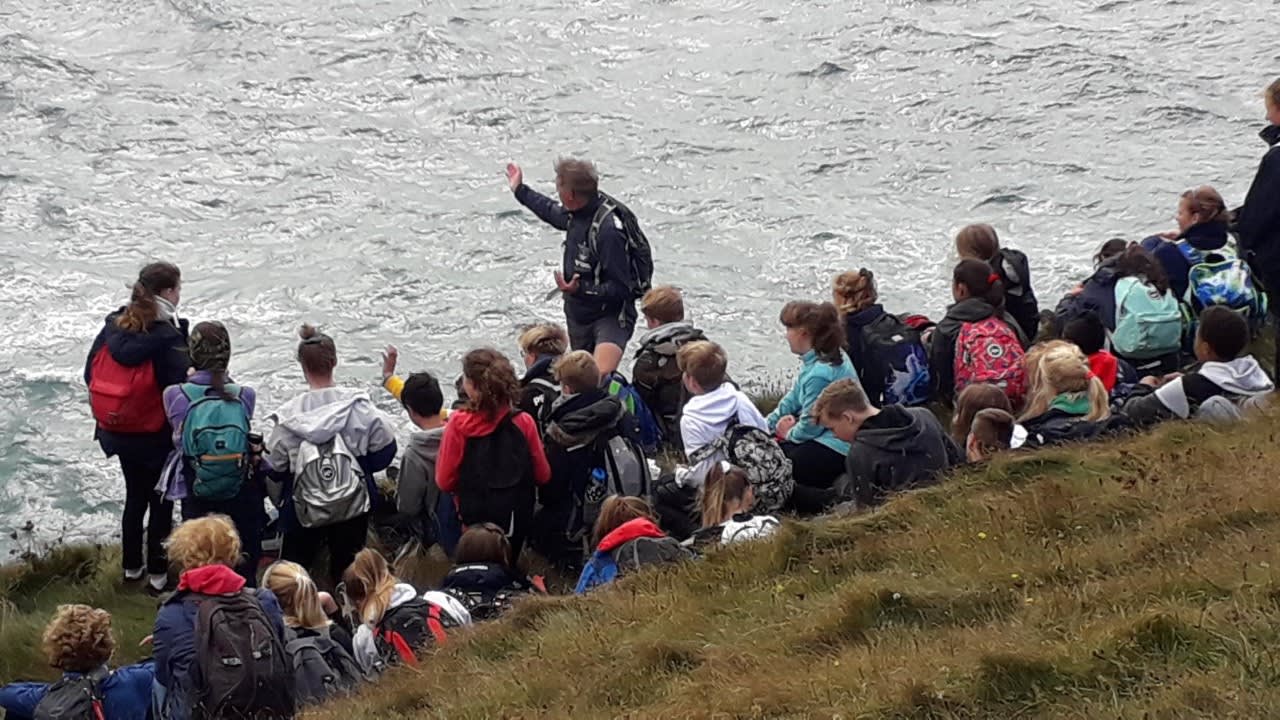 Categories:
Academic