Following their victory at the Rendcomb Festival last year, the Mount Kelly 1st XV were looking to retain the cup at the weekend.
The day of the festival started well with a break in the rain, and Mount Kelly beat a number of schools through their increased physicality and game structure.
The team faced Shebbear College early in the day who were finalists last year. Mount Kelly was able to snatch a narrow victory with the score ending 5-0 and, as the day went on, the team kicked in to a higher gear, playing with more confidence and putting up some big scores despite the short 10 minute matches.
Mount Kelly faced Shebbear College again in the final, and with an increased game time of 20 minutes, the 1st XV asserted their dominance and won the match 8-0 to retain the Rendcomb Festival cup.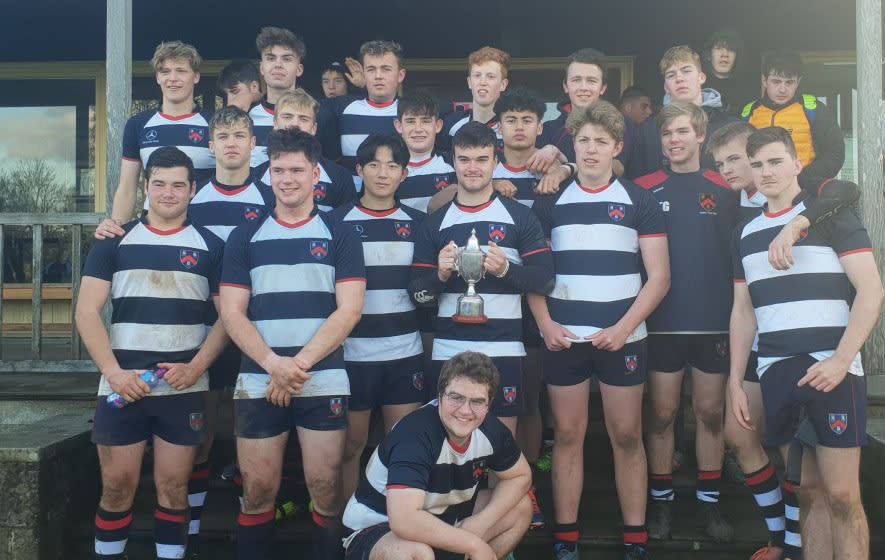 Categories:
Sport