Mount Kelly is delighted to announce the appointment of our new Head of Rugby, Palepoi Nonu, who will be joining us in April 2020.
New Zealand rugby royalty, Palepoi joins us from Camborne Science International Academy where he has been teaching Physical Education and is Head Coach in National League Rugby for Redruth RFC.
Palepoi was born and raised in New Zealand's capital, Wellington but is of Samoan descent. The eldest of six, his first 'contact' with the rugby ball was aged three playing for his local rugby club Oriental Rongotai RFC alongside his brother Ma'a who went on to play for the New Zealand All Blacks. Palepoi played at representative level for his province Wellington before moving to the UK 15 years ago where he has played at professional level in the English Championship and the All Ireland League. Palepoi gained a First-Class Honours degree in Sports Performance and Coaching from Plymouth University, and also played for Plymouth Albion RFC.
Palepoi describes himself as 'an experienced and passionate rugby professional and educator, who is extremely enthusiastic and keen to develop individual skills and team performance through coaching and management of players whilst ensuring core values are paramount'. His philosophy is just as much about helping pupils develop as people as it is about developing their sport.
Head Master, Guy Ayling, comments, "We are delighted that Palepoi will be joining the Mount Kelly community. Not only does he come with rugby credentials of the highest order, his emphasis on a values-based coaching style is a perfect fit for us and I know that our young people will benefit enormously from his influence both on and off the pitch."
On his appointment at Mount Kelly Palepoi said, "I am incredibly excited and honoured to have been given the opportunity to lead the rugby and to teach at Mount Kelly. It is hugely important that the values and individuality of our pupils are enhanced. I look forward to helping and being a part of what I consider to be something very special indeed".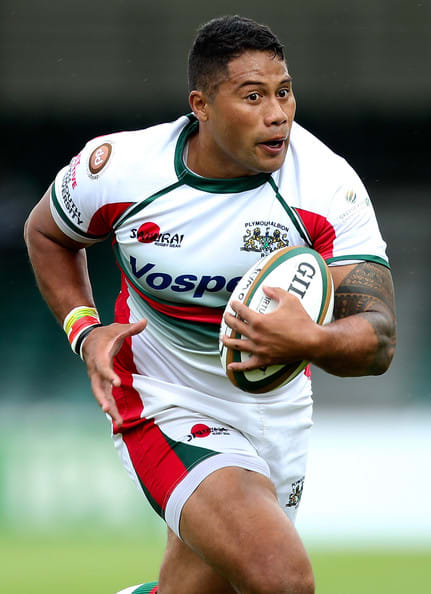 Categories:
Sport