The 1st XI football team took victory over Plymouth College on Tuesday 25 February. The following match report was written by coach Chris Prettejohn:
A great performance from the 1st XI football team on Tuesday 25 February at Plymouth College. The defence of Adewole, Jackson, Jamie and Danny were superb in their organisation and protected the confident Emlyn in goal with some strong tackling and tactical discipline. In midfield Dominic provided excellent defensive cover alongside the constant attacking threat of Taylor and Kian. Width was provided by Alex and Ryan in the first half and Liam and Allan in the second half. Bryan up front showed great commitment and control holding the ball up well. Alex came on for an excellent cameo in the second half.
After a mistake led to Plymouth College taking an early lead, Mount Kelly quickly took control of the game and an excellent run by Bourne was finished with aplomb by Gerry to equalise. Despite challenging weather conditions the team played with discipline and flair throughout. The second half saw a brilliant run by Burns beating several players followed by a tidy finish. The final goal was a thirty yard screamer from Burns. An excellent 3-1 victory! Thank you to Plymouth College for hosting the fixture.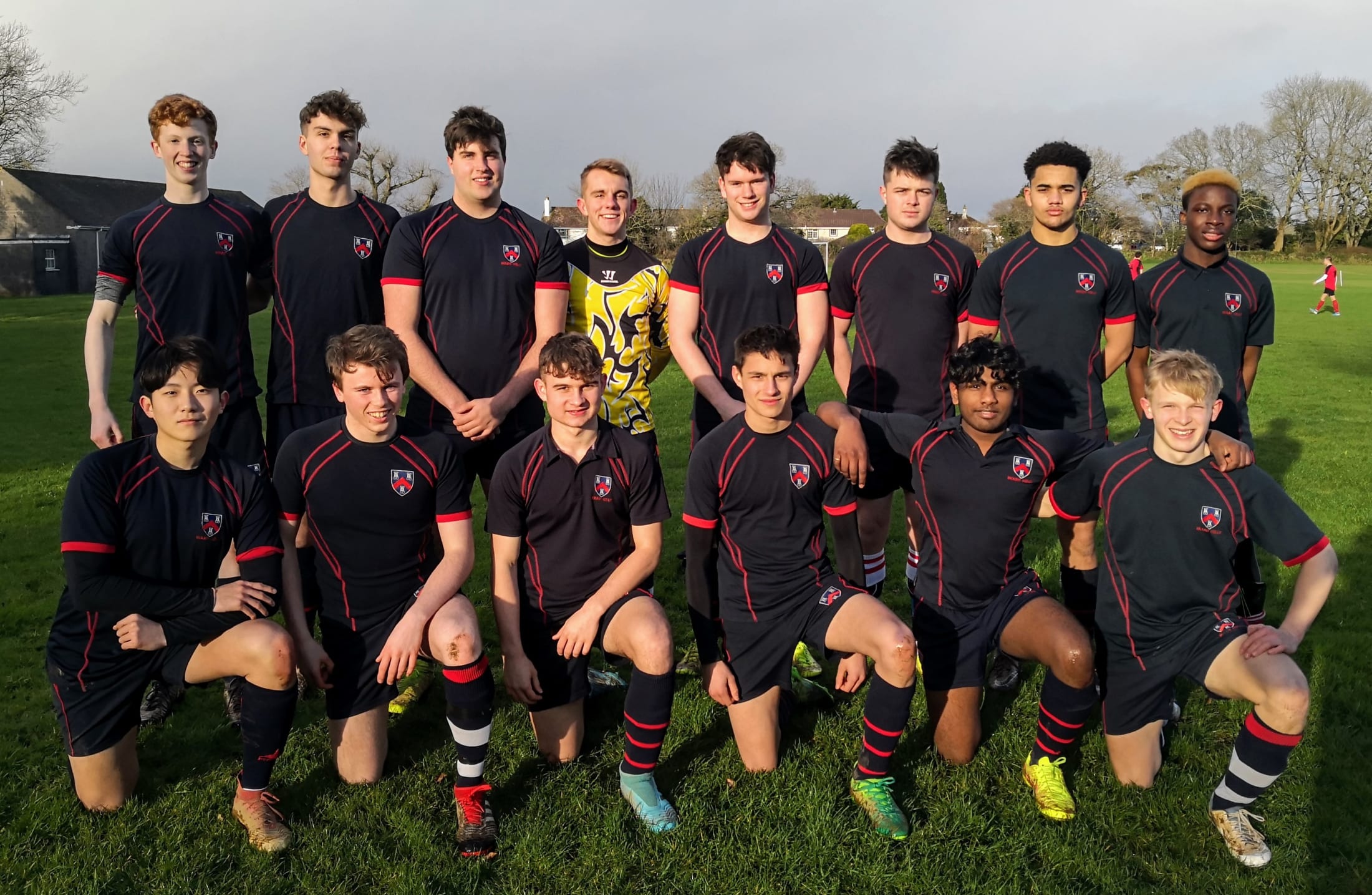 Categories:
Sport