Following their success in June last year at the South West final of Go4SET, a rigorous national competition which encourages pupils to consider STEM related courses and careers in Science, Technology, Engineering and Mathematics, Mount Kelly's Go4SET team won a place at the 2020 Big Bang UK Young Scientist and Engineers Final.
The team dedicated many hours to refining their project concept for an oil rig based Eco Factory called Ocean Clean which collects, cleans, separates, shreds and exports plastic pellets back to the mainland in conventional shipping containers to be reused.
The event, which should have been held at Birmingham's NEC last month, was unfortunately cancelled due to the Covid 19 outbreak, however, the organisers gave teams just under a week to produce a video presentation to submit to the judges instead.
Mount Kelly's team was incredibly successful this year, winning the Air Products' Protecting the Environment Award and a share of £500 prize money.
Congratulations to Emily, Zara, Finlay, Dexter, Oscar and Oliver (pictured below at the Regional Final last year).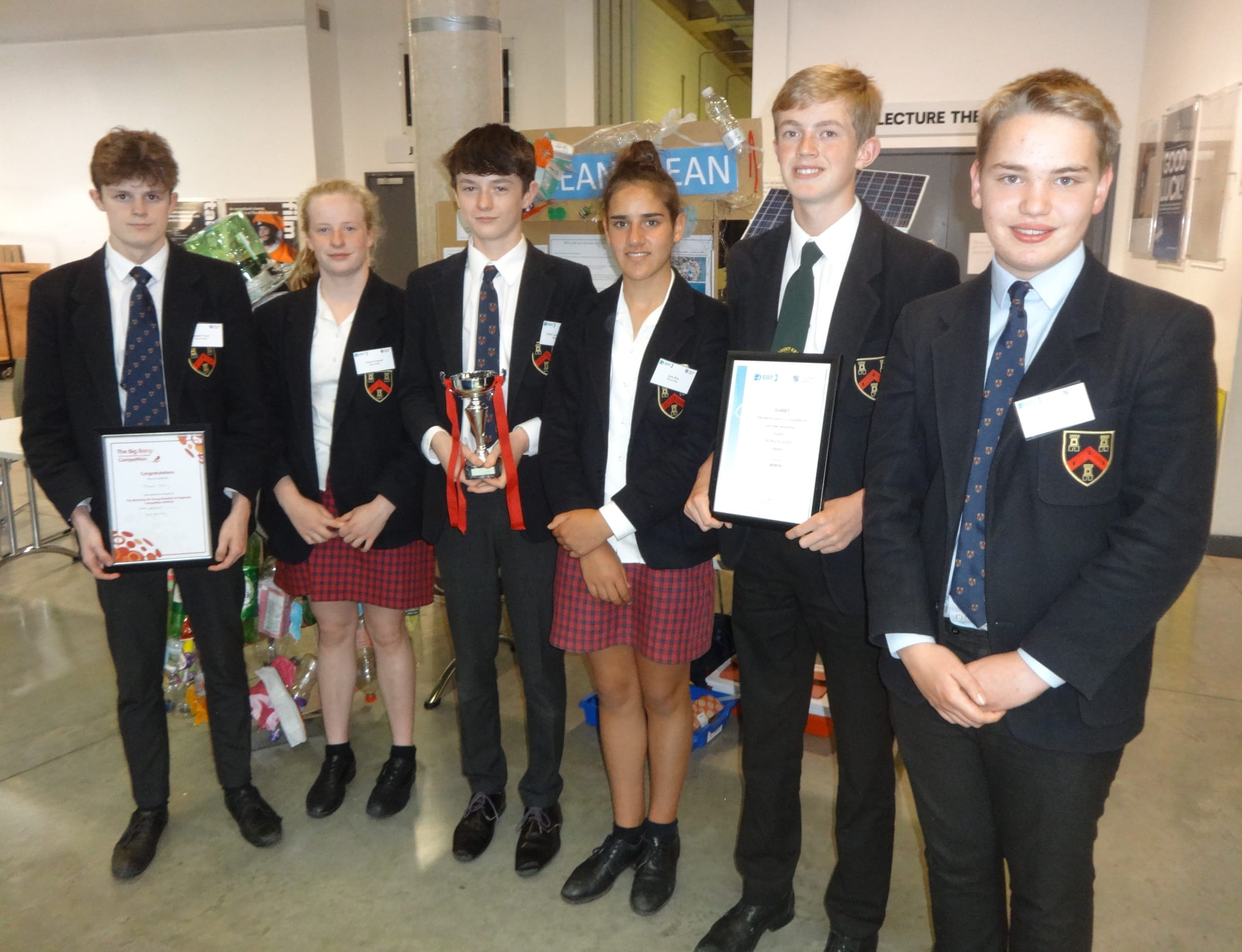 Categories:
Academic