Some would argue that the most important language to understand nowadays is a computer programming language. Python. Javascript. Visual Basic. C#.
Many of the pupils at the Prep have decided to take up the challenge of learning how to program by being part of the Prep Coding Club. Using the online learning platform code.org, they have been creating programs using Minecraft, Angry Birds and a range of other fun applications as part of the coding sequence.
The 36 programmers have written over 10,000 lines of code so far. The skills developed include using loops, IF/ELSE, conditionals, variables, functions and a multitude of other commands, as well as the challenge of debugging their programs. This all involves problem solving and thinking skills and will benefit them in many of their STEM subjects in particular, not to mention the creativity involved in designing their own programs.
It is a self-paced course which can be picked up at any time. Who knows… we might have the next Bill Gates, Ada Lovelace or Mark Zuckerberg in our midst!
Click on the links below for some of the examples of their coding so far.
Max –
Dance Party!
(Click Run and use the space and arrow keys)
Barney –
Zebra Game
(Avoid the Flying Pepper, Eat the ice cream!)
Article written by Mr Chris Prettejohn, Geography and Business Studies Teacher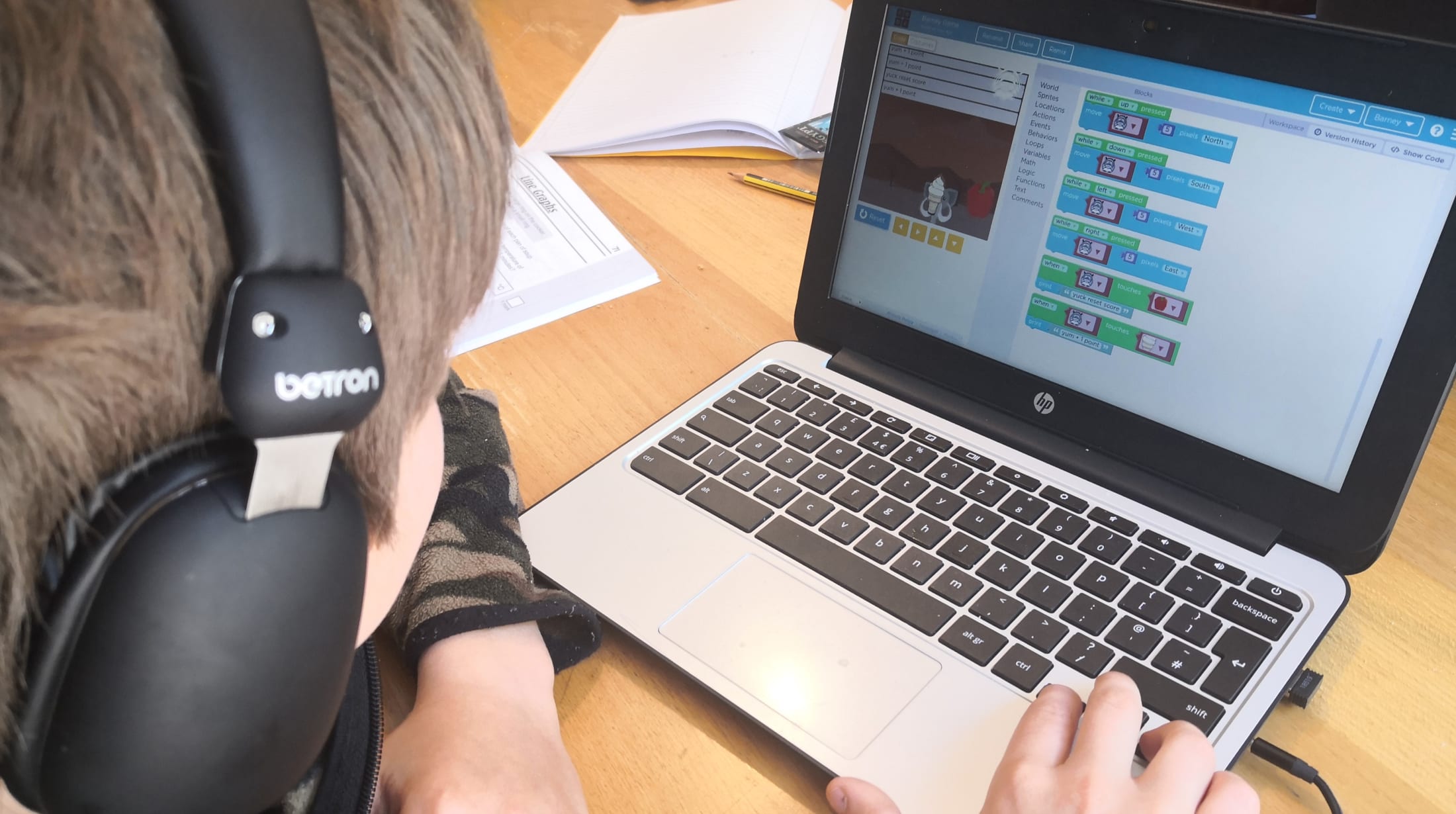 Categories:
Academic