On a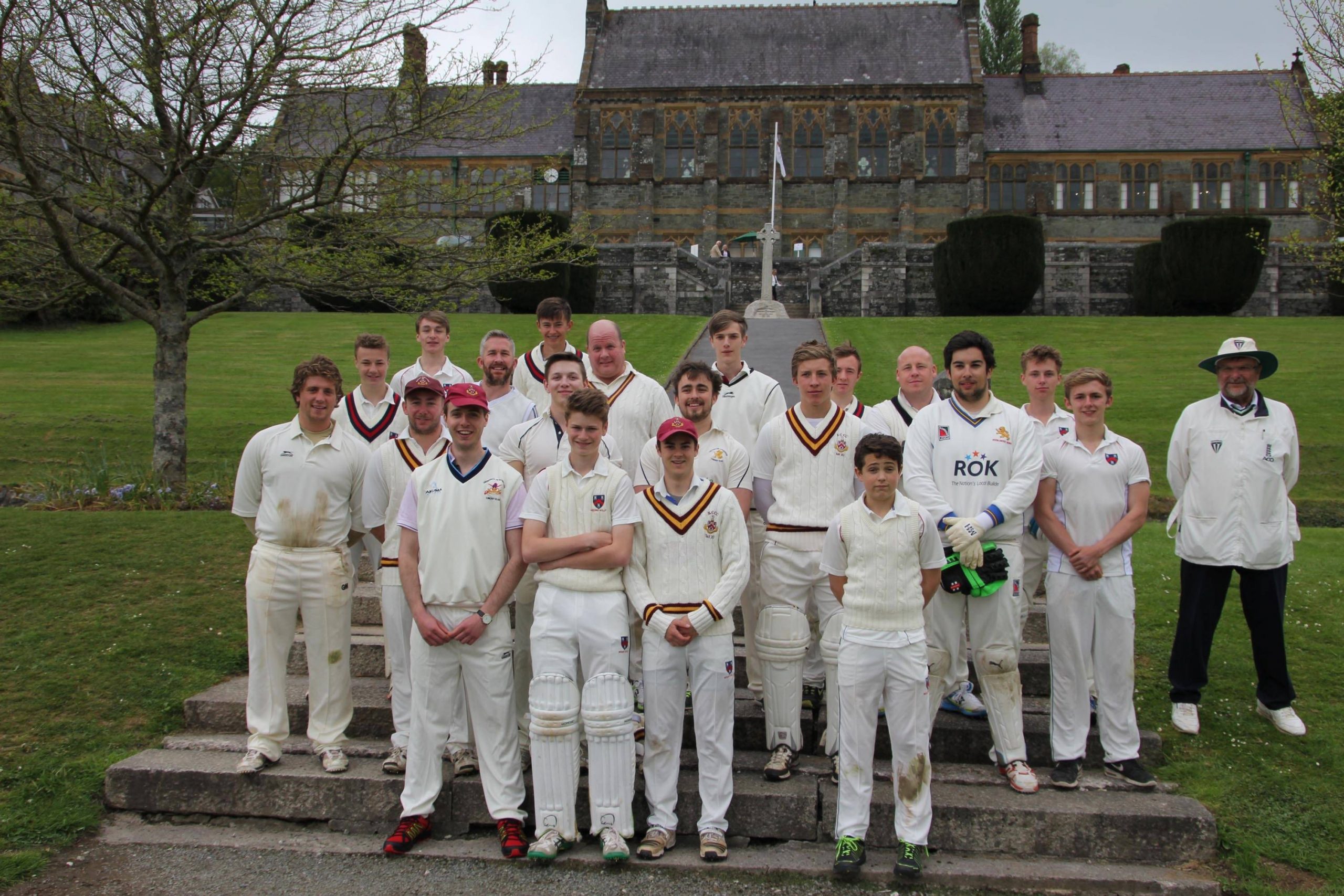 damp wicket and slow outfield Mount Kelly 1st XI were victorious in their annual match against former pupils in what inevitably proved to be a low scoring game.
The OMKs, having won the toss and electing to bat, scored steadily but periodically lost wickets and were all out for 133 in their allotted 30 overs. Recent school leavers Jamie Briant (37) and Danny Goldstone (20) were top scorers. School captain Harry Williams was the pick of the bowlers with 3-10 and he was well supported by Ben Hancox (2-31), Tom Rogers (2-12) and Harry Dunlop, Ollie Wood and George Bott who took one wicket each.
In reply a solid opening stand between Will Bennett (25) and Ben Grove (58) set the platform for a Mount Kelly win for the loss of only four wickets and with six overs to spare. Christian Hodges bowled an accurate opening spell and last year's school captain, Barney Megicks, and Tom Rickard were the wicket takers with two victims each.
Thank you to all those below who played in the OMK team and for making it a competitive match played in friendly spirit.
Simon Watson (84-90) (Captain)
Jonathan Bellamy (93-95)
Jamie Briant (05-11)
Daniel Goldstone (07-14)
Rob Grove (06-12)
Chris Hodges (01-08)
Hector Jourdan (05-12)
Tom Rickard (06-11)
Jon Wood (87-91)
Jesse Sandhu (07-11)
Barney Sargent Megicks (08-15)
Categories:
Archive News
Blog Alumni