Mount Kelly is delighted by the achievements of its Paralympic swimmers in Rio, whose haul of 8 medals significantly exceeds that achieved at either the Beijing or London Paralympic Games.
Hannah Russell (Mount Kelly 12-14) Gold – women's S12 50m freestyle

Hannah Russell Gold – women's S12 100m backstroke

Hannah Russell Bronze – women's S13 100m freestyle

Michael Jones (Mount Kelly 10-12) Gold – men's S7 400m freestyle

Claire Cashmore (Mount Kelly 04-06) Gold – women's 4x100m medley

Claire Cashmore Silver – women's SB8 100m breaststroke

Lauren Steadman (Mount Kelly 07-11) Silver – women's PT4 race (triathlon)
And swimming for Ireland:
Ellen Keane (Mount Kelly 10-12) Bronze – women's SB8 100m breaststroke
Head Master, Mark Semmence, comments, "We could not be prouder of our former pupils and what they have achieved in Rio. With 4 gold medals Mount Kelly would have been placed 30th in the Paralympic medal table; quite something for a small school in West Devon.
Hannah Russell's Yearbook message to her school friends in 2014 was, 'It is all about ability not disability', and she and her team mates have certainly lived up to this sentiment. With our new Olympic 50m pool only recently opened, Mount Kelly's commitment to helping all athletes achieve their dreams is unquestioned, and I have no doubt that Japan 2020 will bring further Olympic and Paralympic success."
Current pupil Daniah Hagul represented Libya at the Rio Olympic Games.
Mount Kelly is well known for its successful swim programme, under the expert leadership of former Olympian Robin Brew, and all of our former pupils have been in close contact with Robin throughout their competitions in Brazil. After winning his gold medal, Mikey sent the Mount Kelly Swim team a message of thanks: "Big thank you to all of you for all the work we put in together!" and Lauren Steadman says it wasn't until she came to Mount Kelly (then Kelly College) that she lost her self-consciousness about her disability.
Their success follows that of our Olympic representatives earlier this summer: Daniah Hagul (current pupil) who swam for Libya and former pupil, Flora Duffy, who competed in the Triathlon for Bermuda.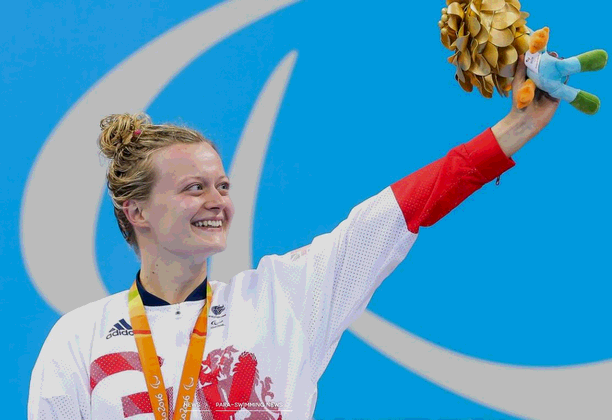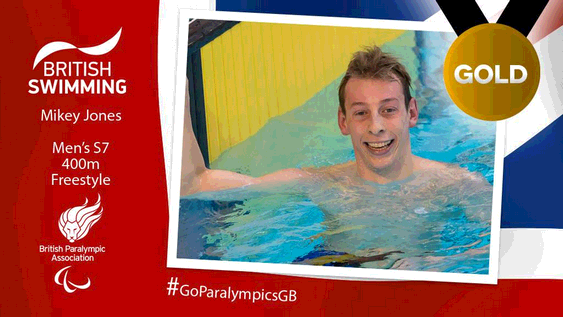 Hannah Russell – GOLD & WORLD RECORD (100BK) Mikey Jones – GOLD (400FC)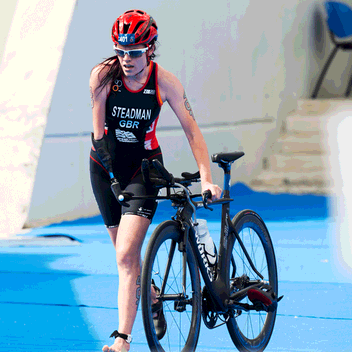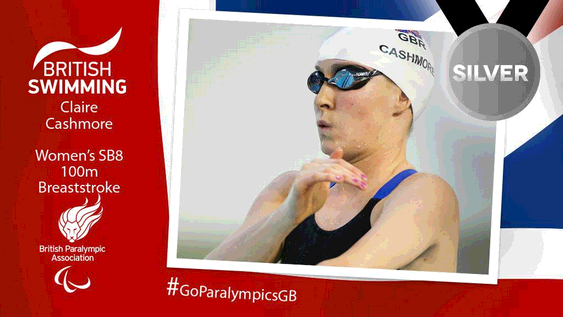 Claire Cashmore – SILVER (100BR) (pictured above)
Lauren Steadman – SILVER (Triathlon) (pictured left)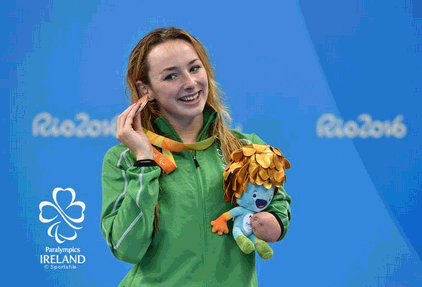 Ellen Keane – BRONZE (100BR)
Categories:
Archive News
Blog Alumni