Monday 23rd January saw the first in a new concert format at the College with MK Unplugged taking place upstairs in the Performing Arts Centre. The intimate space and mood lighting combined to create an excellent atmosphere with every corner of the room packed with an eager audience made up parents, pupils and staff. No microphones or amplification were permitted and the concert opened with the Year 9 boys' band, now dubbed Triple Threat, playing Don't by Ed Sheeran with acoustic guitar (Isaac Day), acoustic bass guitar (Francis Jensen) and Matt Twyman on the cahon providing subtle percussion. A varied programme followed: Crazy (Indi Falle – voice and piano), Imagine (George Bowles – voice and twelve string guitar), Love Story (Scarlett Harrison – voice accompanied by Mr Cotter) and Cold Water (Mollie Perks – voice and piano). The evening ended with a rousing cover version of Good Riddance by Greenday performed by Triple Threat, who came up with the orginal idea of having the concert.
Two days later, the Lunchtime Concert opened with a performance of John Legend's All Of Me sung beautifully by Indi Falle, Lizzie Bennett, Scarlett Harrison and Taine Ashworth, accompanied by Mr Cotter on classical guitar. This was followed by an acoustic cover of James Bay's Hold Back The River by Taine, an atmospheric cover of Say Something by Scarlett Harrison, and a jazzy rendition of Gershwin's Summertime by Indi. The concert climaxed with a beautifully phrased performance of Pachelbel's Canon by Grace Liu. Well done to everyone involved!
The week ended on a musical note when Year 10 pianist and music scholar Indi Fall captivated the College pupils and staff with a performance of Chopin's Nocturne in C# minor during Friday chapel.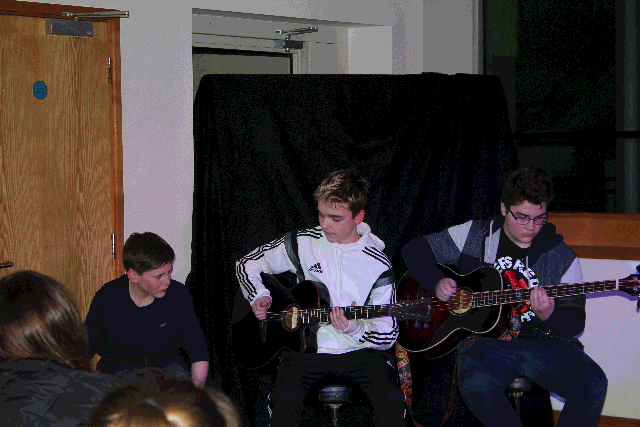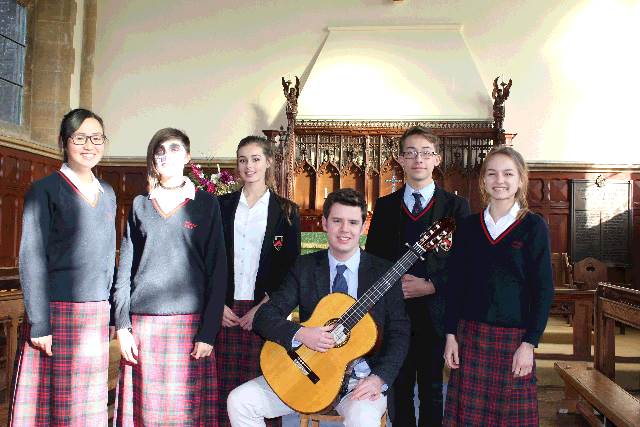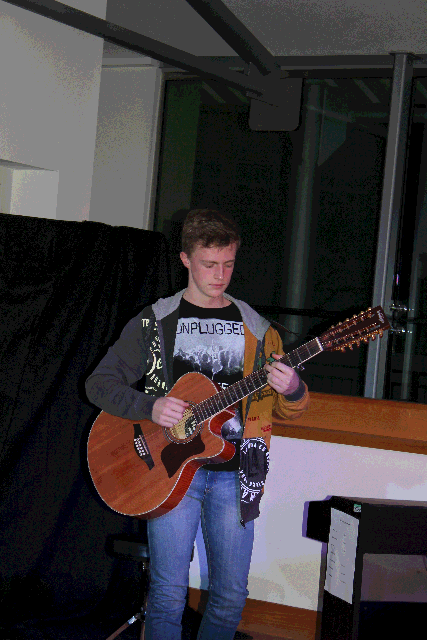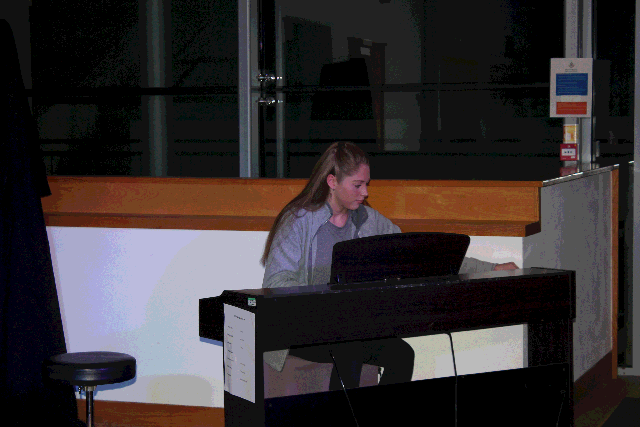 Categories:
Archive News
Blog School News