Ian Redmond OBE, a tropical field biologist and conservationist renowned for his work with great apes, gave a fascinating Wider World Lecture at Mount Kelly last night. Ian, who once worked as a research assistant for Dian Fossey, educated and entertained the audience in equal measure. His lecture described the critical role that apes and elephants play in the conservation, regeneration and preservation of rainforests, and how the decline in their numbers and changes to their habitat are having an irreversible impact on the world. Ian also gave suggestions as to how we, as consumers, can shop more ethically, ensuring, for example, that products containing palm oil come from a certified source or that our wooden furniture has the FSC logo.
On Thursday and Friday, Ape Alliance also ran workshops at the College and for pupils in Years 6-8, using virtual reality headsets which allowed pupils to really immerse themselves in the rainforest.
All contributions from the evening went to Ape Alliance/Born Free. For more information visit www.4apes.com.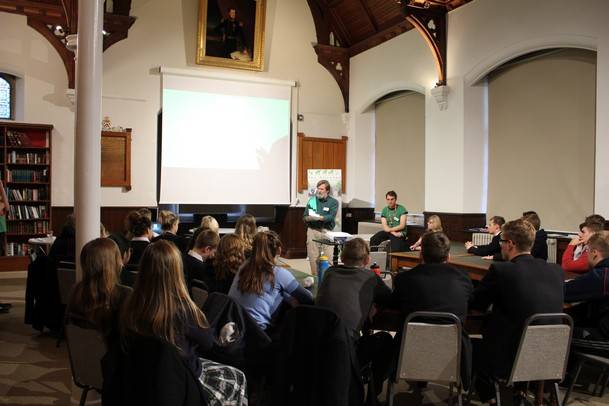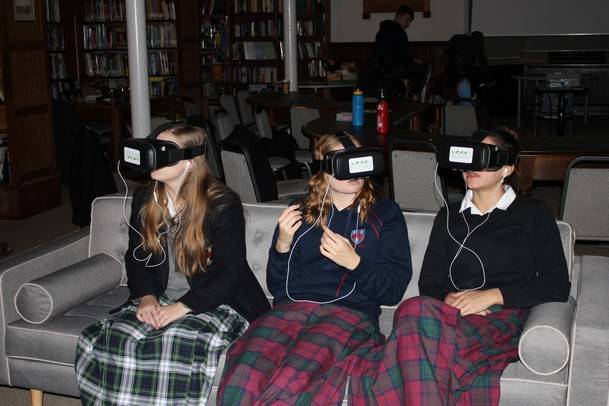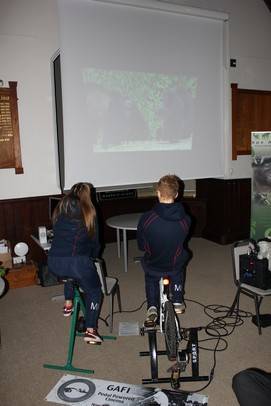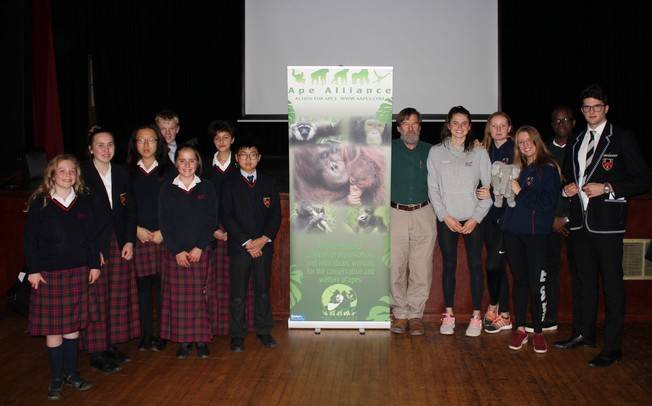 Categories:
Archive News
Blog School News