The 1st XV have reached their first ever National Quarter-Final with a 26-7 victory over St Laurence School, Bath.
Mount Kelly opened the scoring with two well worked tries through scrum-half Freddie Williams and fly-half Leon Horn to go 14-0 up after in the first quarter. However the visitors responded with an excellent score of their own to reduce the deficit soon after. With the game finely poised, St Laurence attacked the Mount Kelly try line using their physical ball carriers for large parts of the second half however, testament to the 1st XV's excellent organisation in defence, St Laurence were unable add to their initial score.
A Quarter-Final place was secured in the last five minutes of the game as Mount Kelly caught the opposition defence out with an opportunistic try which capped a fantastic performance from the boys.
The 1st XV welcome St George's College, Weybridge, on Wednesday 6 December at Home. Kick off will be 2pm, and all support is most welcome.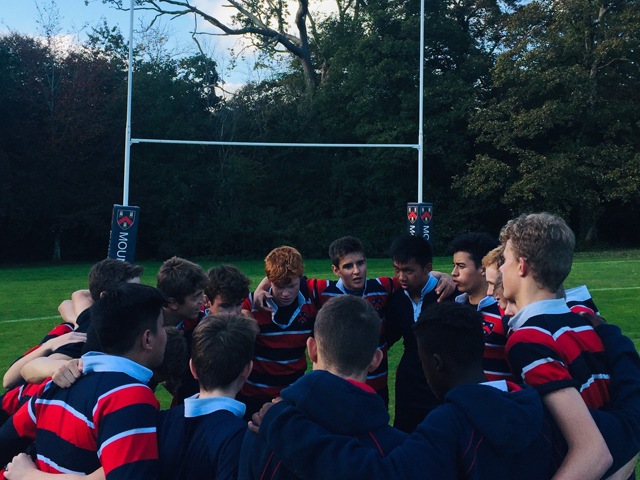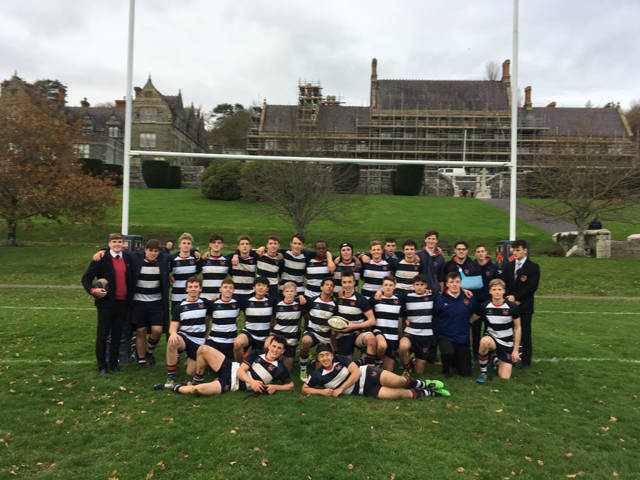 Categories:
Archive News
Blog School News