During half term, five swimmers from Mount Kelly competed in the Sheffield round of the World Para Swimming series. The competition involved athletes from the UK and all over the globe, including the USA, Thailand and Australia.
Benjamin competed on all 4 days, starting with the 100 Freestyle where he broke the 60 second mark for the first time with 59.97, and a 27.96 in the 50 Freestyle. Benjamin finished the meet with personal bests in the 100 Butterfly and 400 Freestyle.
Lily competed in the 100 Butterfly where she scored over 600 points to secure qualification for the British Summer Nationals. Lily also competed in the 50, 100 and 400 Freestyle.
William and Finlay went head to head on a number of events, both making it through to the finals in the 50 and 100 Freestyle. Both swimmers scored over 500 points, with William winning the National Final by a considerable margin.
Alexander qualified in two events over the weekend, competing in the 400 Freestyle and 100 Backstroke. In the 100 Backstroke, he posted a 1:36.65; a personal best by 2.5 seconds.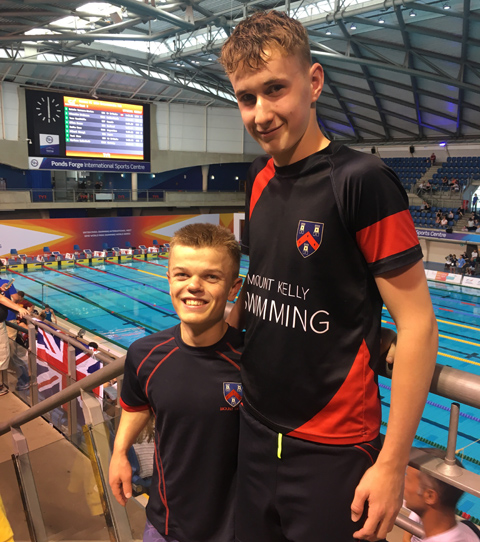 Categories:
Archive News
Blog School News