On Friday 21 June, Year 8 pupils spent the day at the University of Plymouth participating in the EDT First Edition Award, a scheme designed to encourage pupils into STEM careers. The challenge involved a number of exciting great egg race style challenges, which included designing and constructing paper straw weight-supporting towers and card roller coasters.
Seven Mount Kelly teams competed against other schools and all teams did incredibly well in both challenges. In the weight-supporting tower challenge, the teams designed and constructed paper tube towers that stood at least 450 mm tall, using the principles of triangulation.
In the roller coaster challenge, teams followed sequential illustrations to make a variety of key track components including helical loops, straight sections and hyperbolic funnels and then used these to design and construct their own working, marble run roller coaster with the longest possible marble ride.
Mount Kelly teams gained the top three places in the roller coaster challenge, with Team D building the longest running ride, lasting 13.49 seconds and winning the Best Roller Coaster Award.
In recognition of their achievements, all pupils gained the nationally recognised BSA (British Science Association) CREST Discovery Award, the first stage of the CREST Awards scheme. They are also graduates of the Industrial Cadets Challenger Award, an engineering scheme inspired by HRH Prince Charles.
More photographs can be found on Facebook.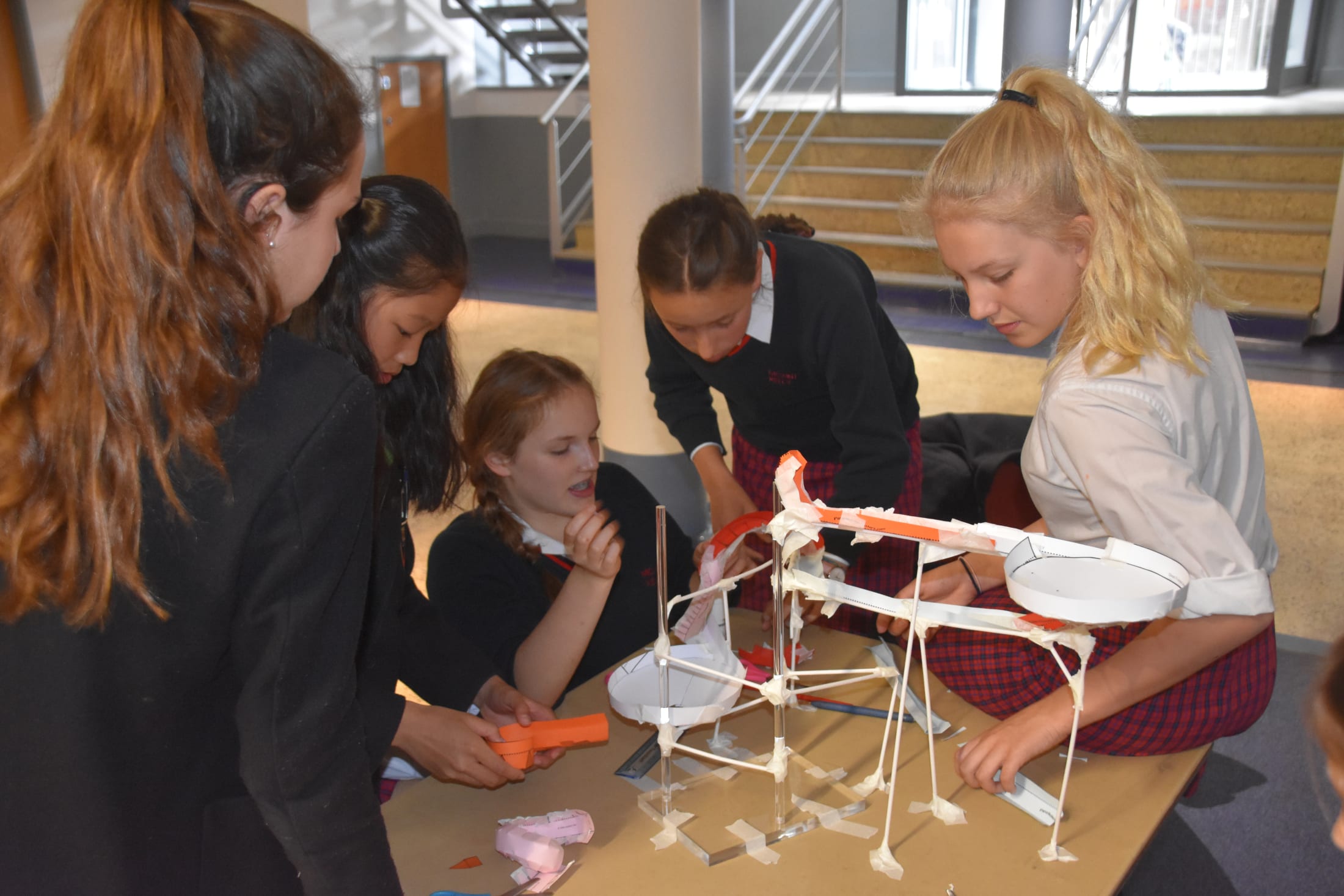 Categories:
Academic