On their debut appearance in the National Arena League A Final, Mount Kelly claimed victory in the most exciting final in the competition's 51-year history. Having only joined the National Arena League in 2016 after the arrival of their 50m Olympic Legacy Pool, Mount Kelly's journey through the league has been seamless; winning every Western Division over the last four years, the National B Final in 2019 and now the National A Final in 2020.
In Cardiff, the event quickly turned in to a four-horse race with Mount Kelly, Millfield, Plymouth and Guildford competing for the leading places. At one stage there were only two points separating them, however the Mount Kelly team produced some exceptional final relays to take the win by just four points over runners up, Millfield. In addition, Mount Kelly broke a League record in the Under 14 Girls' 4 x 50m Freestyle with a time of 1:51.86, shaving 0.39 seconds off a Plymouth result from 2014. 13-year-old Hollie was also awarded Top Under 14 Girls Performer for her exceptional swim in the 100m Freestyle.
Director of Swimming, Emma Collings-Barnes, said, "After missing out on the Cup Final last year, we felt we had a point to prove. It was a roller coaster of emotions out there, especially after our disqualification in event 48, but we got there in the end and I'm absolutely delighted. Well done to every other team. It truly was the most competitive meet of my life."
Year 10 pupil, Sam, added, "It's easy to say this has been the best weekend of my life. I'm so proud to be part of the Mount Kelly family, no two ways about it. Thank you to all the coaches and staff at Mount Kelly for putting in the work to make this family possible".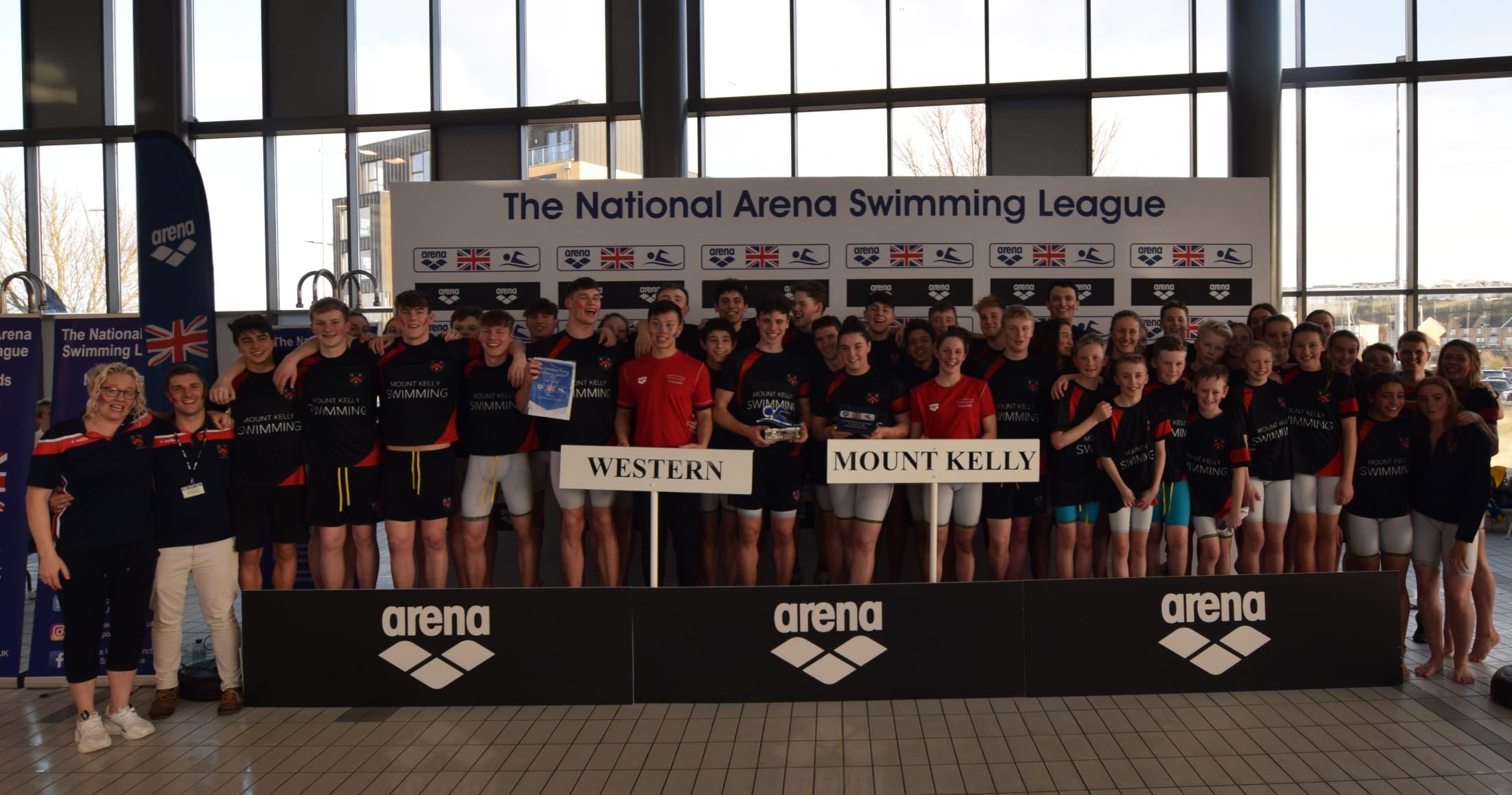 Categories:
Swimming