Kettles, Space Invaders and Making aspirin at home…
It would be easy to think that practical work in the Science Faculty was on hold during this period of remote learning, however staff in the department have been getting their hands dirty and demonstrating experiments for pupils to engage with remotely.
The Biologists have made time-lapse videos of yeast respiring at different temperatures and inflating balloons with the CO2 produced, as well as water diffusing into potatoes. The Chemists too have made salts, carried out electrolysis and measured energy changes.
The Year 10 Physicists have carried out an experiment looking at specific heat capacity using the kitchen kettle. The Year 12 Chemists made aspirin at home thanks to a virtual experiment produced by the Royal Society of Chemistry.
The Computer Scientists in Years 9 and 10, meanwhile, have successfully programmed their own space invaders using python and are busy creating web pages for a web page design competition.
Aside from practical work, pupils in all year groups have continued to engage with their academic lessons across a wide range of stimulating topics from Chemical Bonding and Circular Motion to Psychopatholgy.
Fancy trying your hand at setting up an aspirin synthesis? Find out how at http://www.rsc.org/learn-chemistry/resources/screen-experiment/aspirin/experiment/1.
Report by Mrs Baldock, Head of Science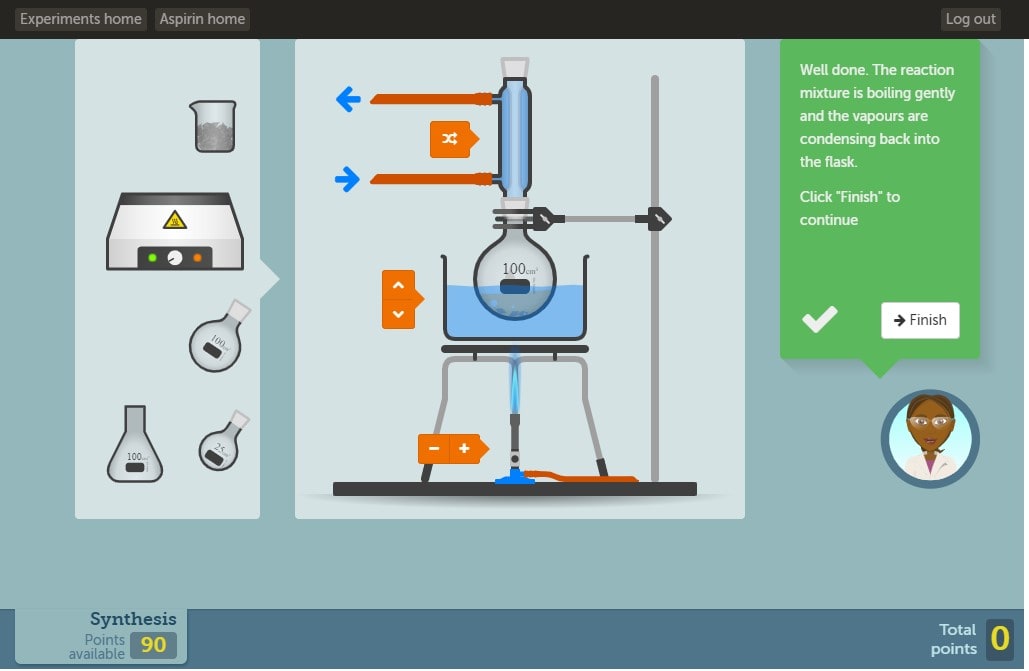 Categories:
Academic