The DecaUK Ultra Endurance Triathlon started on Sunday 17 July at 7am in Yorkshire. The competitors had to swim 24 miles in a 25m pool, cycle 1120 miles on a 8 mile loop and run 262 miles on a 1.1 mile circuit. They had 12 days in which to complete the race and of the 11 that entered only 7 finished.
Nathan Newton, emplyee at Mount Kelly and endurance athlete from Tavistock Triathlon Club has been training for over 2 years for this event. His training consisted of early morning indoor rides before work and then running and swimming after work. Since Nathan started triathlon 10 years ago he has always loved a challenge and seeing how far he can push his body and mind.
Day 1 – 24 mile swim – Nathan completed the swim in 13 hours and 07 minutes, breaking the current Brutal Deca record by over an hour and he was first to finish the swim. A change into his bike clothes and a bite to eat and he headed out onto the bike course.
Day 2 – Day 5 was spent on the bike. During the hottest days of the year, where temperatures on the bike course were recorded at 44 degrees, race officials pulled all athletes off the course for four hours for safety reasons. Nathan completed the 1120 miles in 112 hours 15 minutes. With second place hot on his heels Nathan managed to finish the bike still in first place.
Day 5 – Day 9 was the 262 mile run. Nathan suffered with blisters from mile 65 and even had to cut open the front of his shoes to try and manage the pain. Nathan finished the run in 102 hours 45 minutes. It is estimated he had a total of 10 hours sleep during this event.
Overall Nathan finished in second place in a total time of 231 hours 48 minutes, only 3 hours behind first place.
Nathan's children, Isla age 10 and Bradley age 8, also managed their own challenge whilst supporting Nathan. They each ran a marathon, 26.2 miles, over 3 days and earned their very own medals!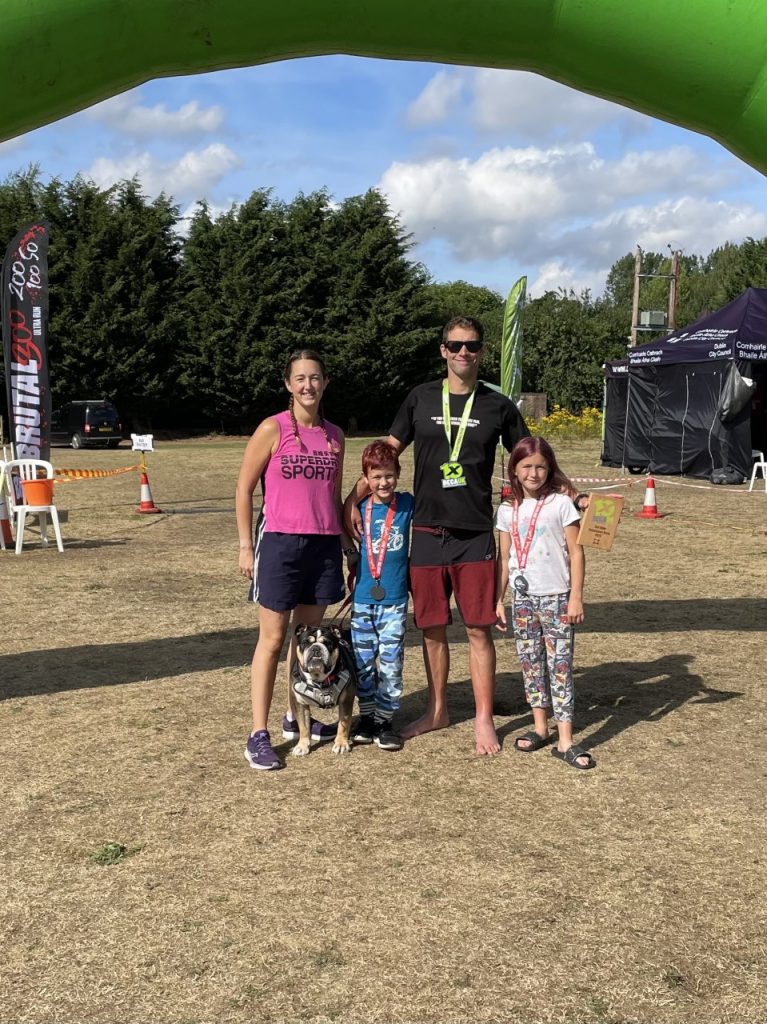 Categories:
Sport