Pupils and staff across the Foundation marked Remembrance on Friday 11th November, honouring all service men and women who serve their country, and in particular the Old Mount Kelleians who fell in the First World War. The Prep held a service in the morning, with an address given by our guest, Col. Bob Barnes. Head of Prep, Dominic Floyd, read extracts from the school magazine in 1916 and at 11am pupils, staff and parents observed the two-minute silence, and William Hutton played The Last Post. At the same time, our College pupils and staff observed the two-minute silence on the Parade Ground, and Marcus Coleridge sounded the Last Post.
Remembrance Sunday was marked by a very moving and memorable service in the College Chapel, which was full to bursting with pupils, parents and families. The service was led by the Chaplain, Rev. Richard Bache, readings by the College Head Girl, Chloe Barrow, and Head Boy, Tom Mr Duncan Page (member of staff and CCF Contingent Commander) gave a very fitting and moving address which brought home the message of sacrifice and loss in WWI, and the impact it would have had on the school community.
The congregation then moved outside to the War Memorial where three wreaths were laid: the Old Mount Kelleains's wreath was laid by Hugh Walkingon (ex Mount House staff) and David Anthony (Old Kelleian), the Head Master Mark Semmence laid the wreath on behalf of the School, and the Governors' wreath was laid by Julian Trehair.
On Thursday 10th November, Mr Pearson travelled with a group of five cadets to Exeter cathedral for the Royal British Legion's annual Festival of Remembrance. They joined other cadet units who paraded into the cathedral alongside serving and former service personnel. It was a fantastic evening of music. combined with a powerful and thought-provoking remembrance service and superb music courtesy of a collaboration of the Band of HM Royal Marines, Commando Training Centre RM and the Exeter University Chapel Choir.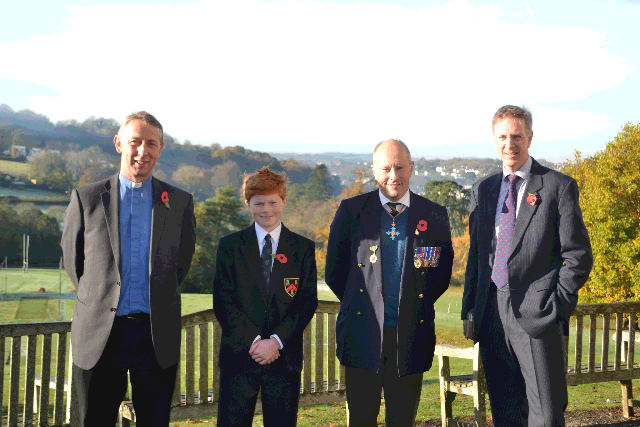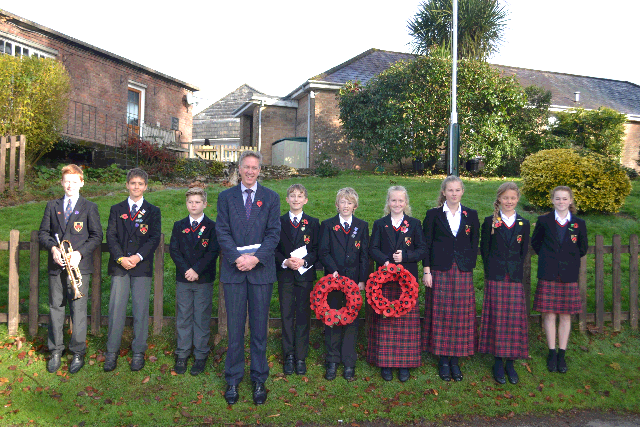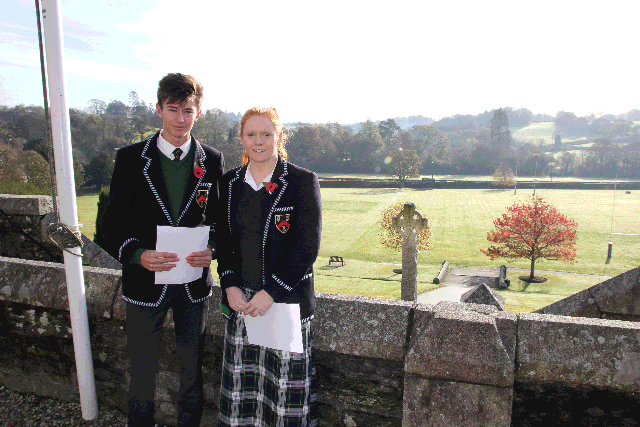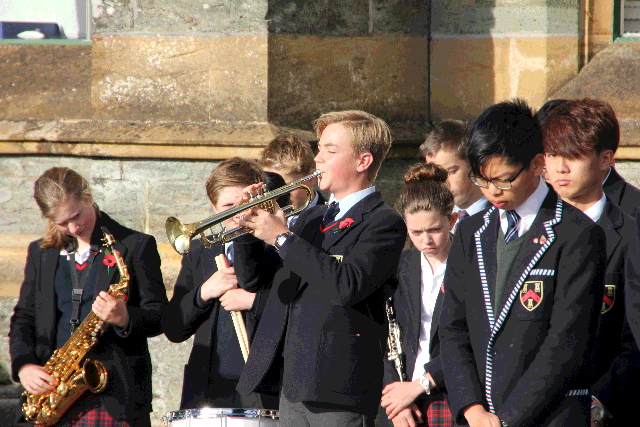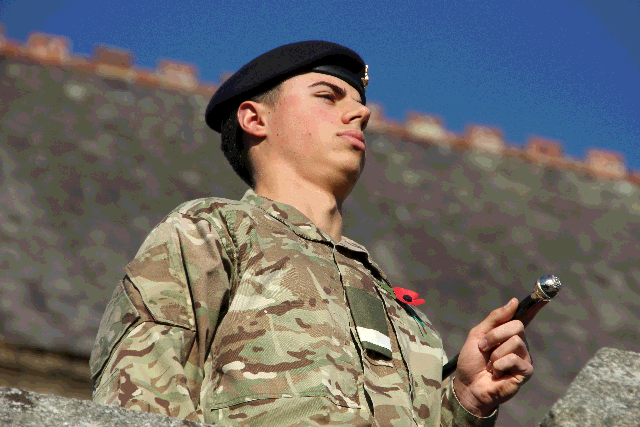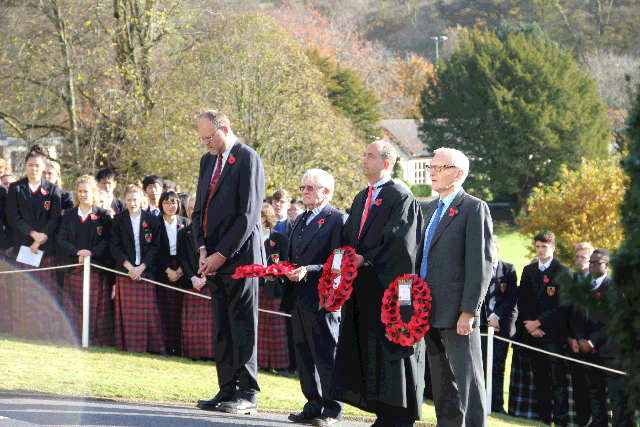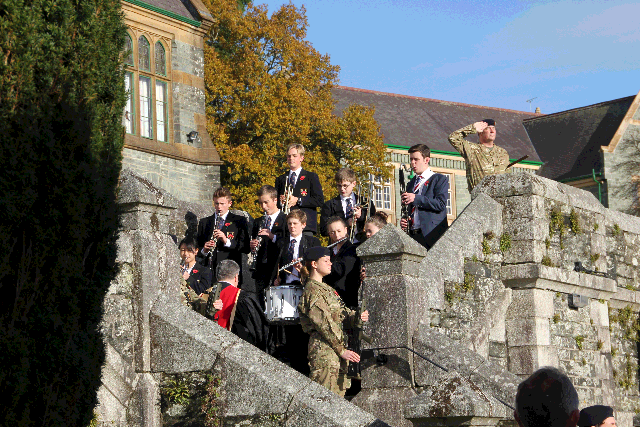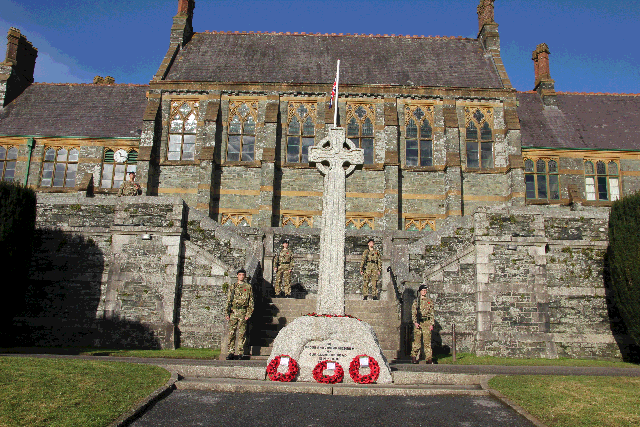 Categories:
Archive News
Blog School News