The end of the Michaelmas Term was an incredibly busy time for our swimmers, which proved to be arguably the most successful term in Mount Kelly's swimming history.
At the much-anticipated National Arena League Western Final held in Newport, the top eight clubs from the South West of England and Wales battled it out down to the very last race. Mount Kelly took the win for the very first time with an impressive total of 313 points, ahead of Millfield in 2nd place and Plymouth in 3rd. Mount Kelly has now qualified to the National A Final for the first time in the school's history.
Earlier in the month, James, Caoimhe, Katelyn and Ethan competed at the Irish Short Course Nationals in Dublin. Katelyn and Ethan brought home Silver and Bronze medals in the 100m backstroke and 200m butterfly. Ethan smashed the two-minute barrier for the first time in his 200m butterfly, and Katelyn and Caoimhe were part of the women's team who broke the Irish record for the 4x50m Medley relay. James and Caoimhe achieved lifetime personal bests in the 800m freestyle and 100m backstroke.
Fourteen swimmers travelled to Edinburgh to compete in the Scottish Short Course Championships. Amelia had a fantastic 50m Breaststroke swim, winning the B final. Cristian finished 4th Junior in the 1500m with an 18 second PB, Stefan was 6th in the 50m Freestyle B final and Lucinda finished 6th in the 100m IM B final. The highlight of the competition was Douglas becoming Junior Scottish Champion in the 100m IM.
Four Mount Kelly swimmers achieved great success at the British Indoor Rowing Championships in early December. Emily achieved two Bronze medals in the Year 10 five-minute row and the 500m sprint. Claire finished 8th overall in the Sixth Form 2km timed row, and Fiona placed 18th and Louise 30th in the Year 9 four-minute row.
As most of the team headed home for the Christmas break, Elena, Erin and Leah were selected to take part in the Swim England National Event Camps alongside Coach King-Limb in Sheffield and Coach Norrie at Millfield. This four-day event was a selective camp where the top ranked 14 to 16 year olds from around the country come together to refine race skills and build confidence going into the long course season.
Following their performance at the recent Nationals, Robbie, Macy and Coach Collings-Barnes have been selected on to the Swim England Phase 3 programme which features an international competition in France called the Golden Tour in Nice.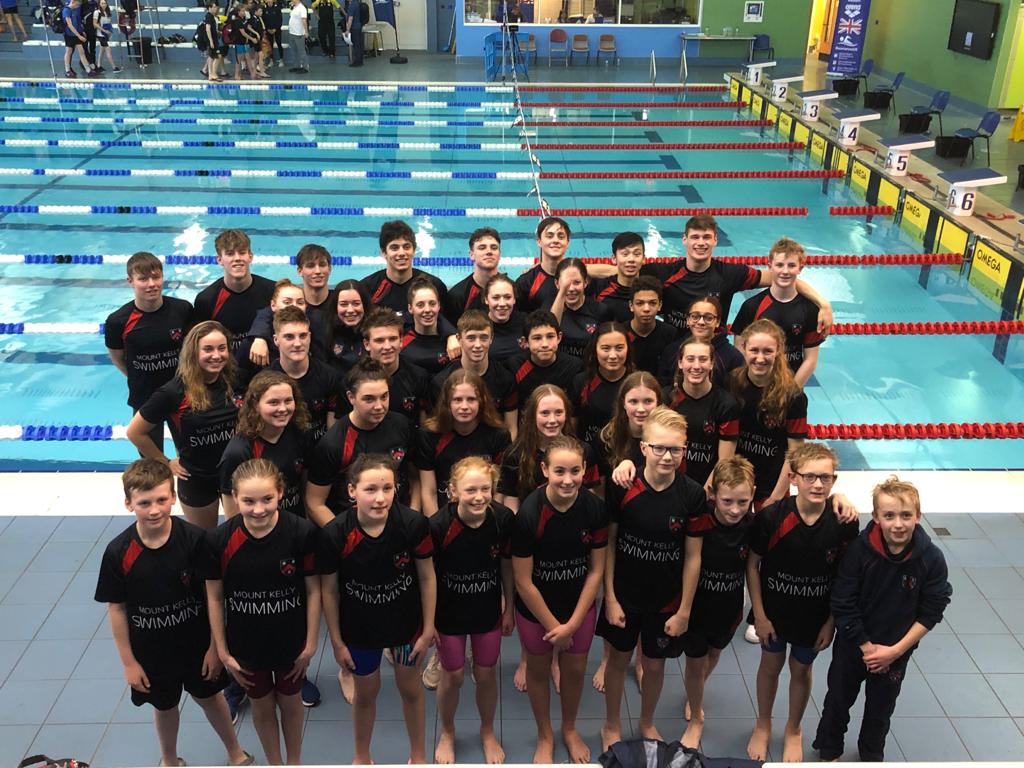 Categories:
News
Swimming