Mount Kelly hosted the first round of the Rotary Club Youth Speaks Senior debating competition in the Library on Wednesday evening. Three Senior teams from the College explored the following topics: Should IVF treatment be free on the NHS?, Mobile Phones should be banned to under 16 year olds and Should everyone be vegetarian?
The teams did an outstanding job of proposing their topics for debate and fielding difficult questions from the judging panel. Well done to Marcus, Lucy and Charlotte who progress to the next round for Devon and South West schools next month with Should IVF treatments be offered on the NHS?
The Junior round of the competition took place at Tavistock Primary School last night with two Mount Kelly teams competing against eight others. The topics debated were Why we believe there should be one universal world language and Pets are better than sibling. Both teams performed very well but sadly did not make it through to the next stage.
More photographs can be found on Facebook.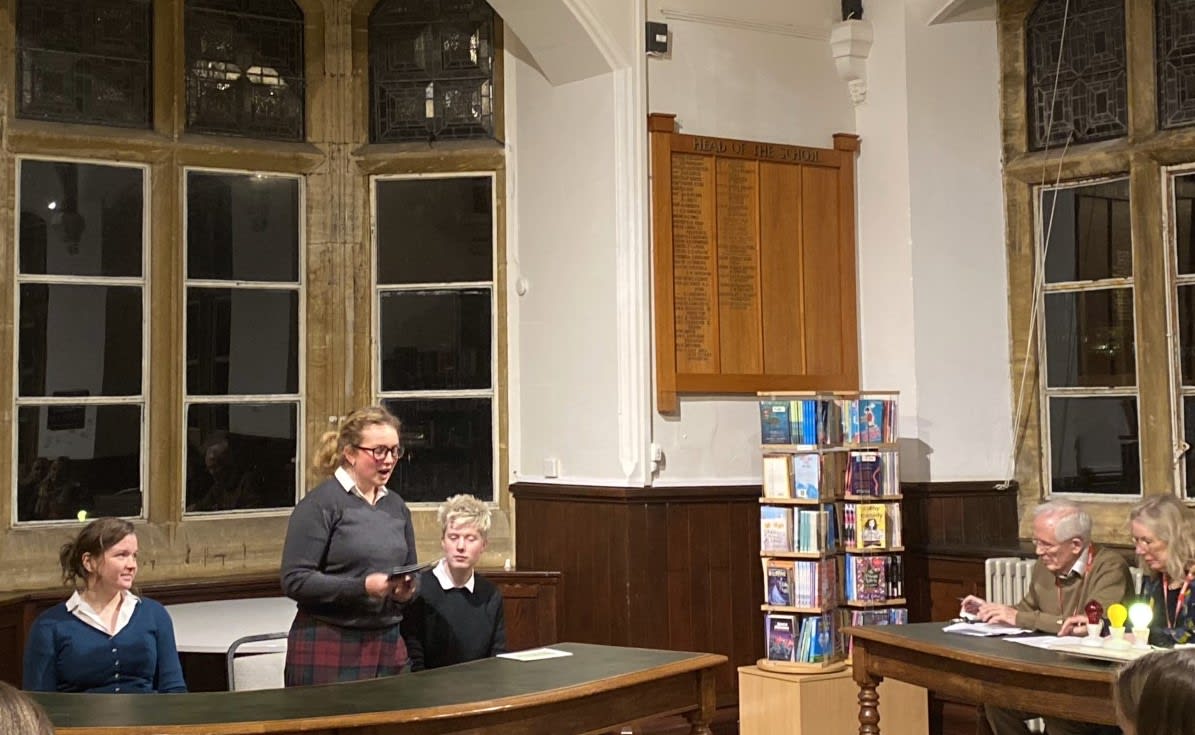 Categories:
Academic