Over the Michaelmas half term break, Mount Kelly's 1st XV rugby team, accompanied by Mr Stanyer and Miss Telford, enjoyed an eventful and memorable tour of the Netherlands.
The team departed for the tour on Saturday 22nd of October, arriving in Rotterdam in time for some sightseeing. The second day saw their first match against Club RC Rotterdam – ranked third in the highest league in Dutch rugby. Mount Kelly started strong and took the momentum through the whole game with strong rucking and impressive runs from both the forwards and the backs. Tries from Josh Davies, Ben Grove as well as an impressive chip and chase from Leon Horn secured a 36-0 win against Rotterdam. This was followed by a meeting with Rotterdam in their clubhouse and a match photograph, and the boys celebrated their win with a great night at the bowling alley.
An early start the next day began with a training session at Rugby Club Delft, followed by a trip to the local theme park. On Tuesday they enjoyed a cultural cruise and some free time in Amsterdam before their evening match against RC Delft. The team played well despite never having played under spotlights before, and Delft were a more physical team compared to Rotterdam. Mount Kelly adapted their play accordingly and tries from Harry Duddridge, Ben Grove and an excellent solo try from Josh Davies secured a 42-5 win over Delft, ensuring that Mount Kelly had an unbeaten record in the Netherlands. Dinner with RC Delft and the sharing of songs after the match provided a perfect end to the evening.
The rest of the tour was given over to cultural tourism in Amsterdam including a stadium tour of Ajax and visits to the Rijksmuseum and Van Gogh museums, some more sightseeing in Rotterdam and even a trip to the historical beach of Dunkirk before taking the ferry from Calais to Dover.
The trip was a huge success and the team were magnanimous in victory, with excellent spirits and attitudes. Many thanks to Mr Stanyer and Ms Telford for organizing such a memorable and enjoyable rugby tour.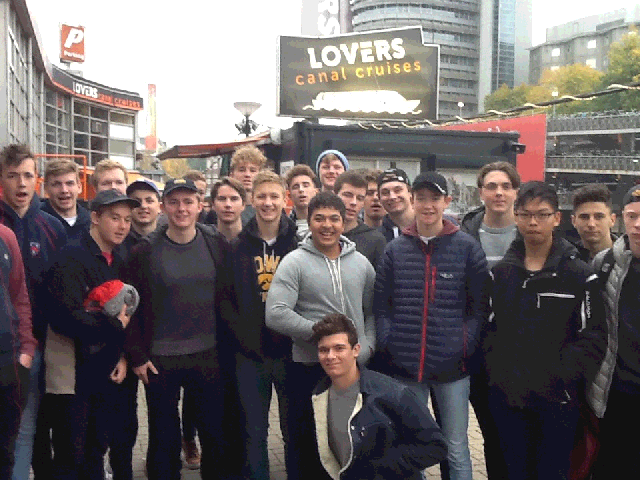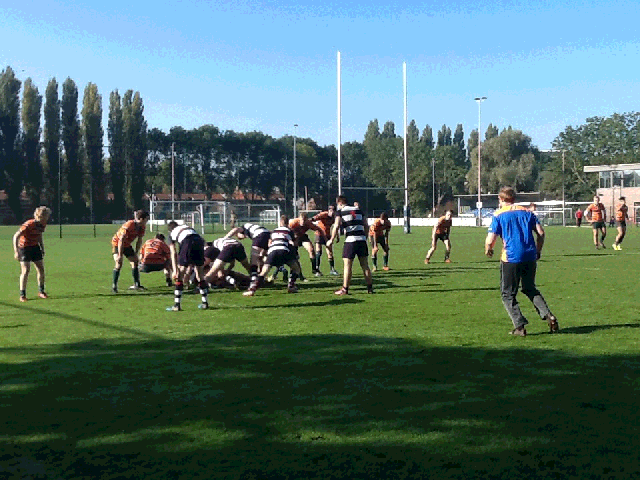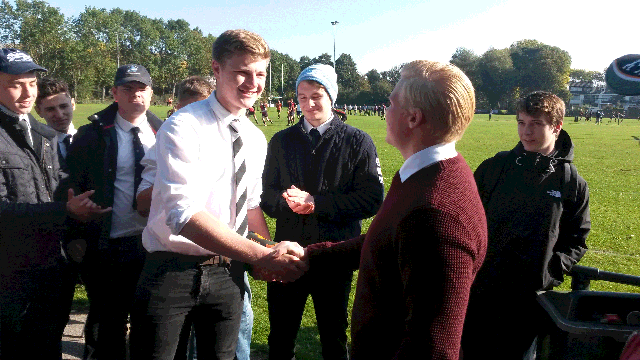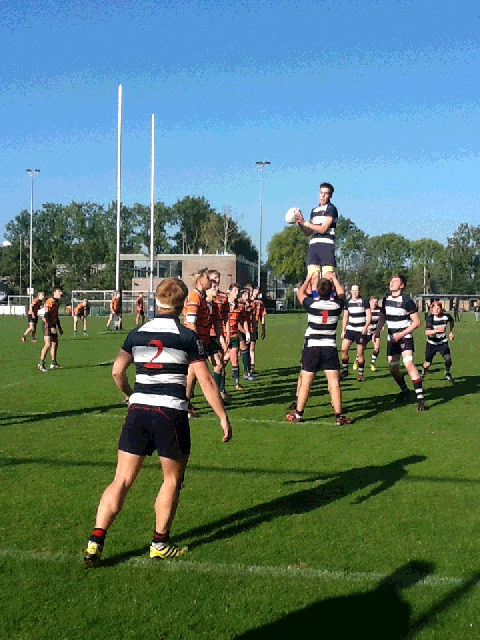 Categories:
Archive News
Blog School News